This morning, ASX investors awoke to news of a tie up between ANZ Bank (ASX:ANZ) and Suncorp's retail banking arm – the biggest Australian banking deal in a decade.
ANZ will pay $4.9bn for Suncorp's retail bank, $3.5bn of which will be funded by new investor capital – representing a P/E of 13.8x before synergies, 9.3x after synergies and a 1.3x P/B. ANZ also released a quarterly update and announced it had decided not to proceed with plans to acquire MYOB.
At face value, it appears to be a good deal for both companies. Suncorp had been looking to offload its banking operations for some time, while ANZ Bank has been lagging its other Big 4 peers in retail banking. But will the deal deliver for shareholders?
No time to do stock research, but you still want to invest?
Stocks Down Under Concierge gives you timely BUY and SELL alerts on ASX-listed stocks!
GET A 3-MONTH FREE TRIAL TO CONCIERGE TODAY
ANZ Bank looking to catch up to its peers
ANZ Bank has lagged its Big 4 peers with the worst one-year and five-year share price performances of -/-0.3% and -/-28.1% respectively. Many of ANZ's problems have been experienced by its Big 4 peers as well. Namely, the Corona Crash, the economic downturn with lockdowns, the squeeze on Net Interest Margins given record low interest rates and consequently downgraded profits and dividends.
But ANZ Bank has fared worse than its peers because it has lagged its competitors in technology by several years and having a smaller market share in the retail segment. In fact, ANZ was the only Big 4 bank to have shrunk its mortgage book in 2021. Although the Big 4 combined have 75.2% of the residential mortgage market in Australia, ANZ only has 13.1%.
By acquiring Suncorp's retail banking arm, ANZ Bank wants to turn things around, particularly in the Sunshine State.
What will Suncorp bring to ANZ Bank?
Most obviously, ANZ Bank will obtain a greater market share in Queensland. ANZ is present in Queensland, but it derives more of its home loan book from the southern states – Victoria and Tasmania collectively make up more than a third of ANZ's loan book.
Queensland has recorded better economic growth, better workforce participation and more interstate migration than any other Australian state or territory. Suncorp's retail banking arm will continue to operate under its own brand, with current CEO Clive van Horen and the promise of no net job losses in Queensland for at least three years.
Shareholders may approve, but the powers that be might not
Shareholders of Suncorp have welcomed the deal, sending shares ~5% higher today. ANZ shares are in a trading halt today, pending completion of the capital raising. It is likely that shares will fall when trading resumes considering the deal is being completed at a discount of over 12% to ANZ's closing price on Friday.
But remember, the deal is subject to a minimum completion of 12 months and needs approval of the Federal Treasurer and the ACCC. An outright denial would inevitably sink shares.
Although the ACCC has been reluctant to intervene on banking deals, it has been more than a decade since a deal was completed. And the ACCC has a new chair in Gina Cass-Gottlieb – this will be the first major deal she will oversee.
The deal won't have much of an impact
The deal will help ANZ Bank in Queensland, but not in the residential mortgage market given it has just a 2.3% market share. In home deposits, Suncorp has just 1.7% and ANZ has 13.3% – even a combined Suncorp/ANZ retail bank would trail the other Big 4 banks.
Investors should also be suspicious of why Suncorp is offloading – would it be offloading this business if it saw future growth potential there? Perhaps Suncorp just thinks it is too confusing to investors, being both a retail bank and an insurer. But in major deals like this, it is always a case of buyers beware.
ANZ is still not the best bank to invest in
We think even if the deal is approved, banking is not the best place for investors to be in right now. And even if it was, ANZ is not the best bank to be in, even with today's deal.
ANZ Bank is finally seeing its Net Interest Margin rise, but it is still the lowest of the Big 4 – at 164bps. It will take some time for the rising RBA rates to take effect given many customers are on fixed interest rates.
But even if ANZ, and other banks, can make more money out of existing customers, it will dry up the tide of new customers. Investors might be forgiven for thinking the rise of interest rates will quickly tame inflation, but the case study of New Zealand (where ANZ has a significant market share) depicts this may not be the case.
We also think ANZ Bank has too low of a market share in the Australian mortgage market for investors to consider. And although it has made some progress with its technology, finally launching ANZ Plus, it has some way to catch up to its peers that have had similar technology (and reaped the benefits) for far longer.
Finally, we observe that ANZ Bank is forecasting slower revenue and EPS growth compared to its peers. For FY23, consensus estimates suggest $19.3bn in revenue and $2.22 EPS, up 6% and 5% from FY22. NAB, meanwhile, is expecting 9% revenue and EPS growth while Westpac is expecting 23% EPS growth and 6% revenue growth. Admittedly, CBA is slightly behind with 5.6% revenue growth and 3.6% EPS growth, but remember it has the largest market share by far.
ANZ will take time to catch up
To paraphrase Warren Buffet, it takes longer to build a reputation than to destroy it. NAB is a perfect example of this – taking years to recover from how it handled the Royal Commission, but now experiencing the most positive momentum of the Big 4.
We think ANZ Bank will, similarly, take some time to catch up to its peers again, but whether it can overtake them will depend on how fast its peers will be growing in the next few years.
No time to do stock research, but you still want to invest?
Stocks Down Under Concierge gives you timely BUY and SELL alerts on ASX-listed stocks!
GET A 3-MONTH FREE TRIAL TO CONCIERGE TODAY
No credit card needed and the trial expires automatically.


Frequently Asked Questions about ANZ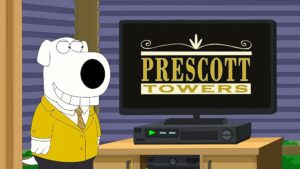 The Rule of 72: Why it might be useful to consider when investing in Stocks Investing in stocks can be…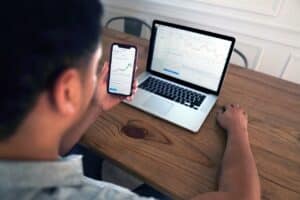 How to tell which stocks to buy? Investing in markets such as the ASX can be an exciting and profitable venture,…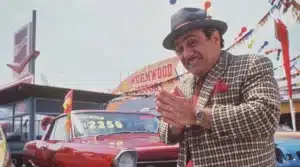 Why do ASX companies raise capital at a discount? This is a question many investors ask when they are diluted…