Biotech company Telix Pharmaceuticals (ASX: TLX) completed the first commercial quarter of its prostate cancer imaging product Illuccix. This follows its FDA approval back in December last year and led to $22.5m in revenue for the company, up 10x from the previous quarter.
Investors have gotten excited about the company and arguably have every right to be, but the stock's increasingly high valuation may become inhibitive.
No time to do stock research, but you still want to invest?
Stocks Down Under Concierge gives you timely BUY and SELL alerts on ASX-listed stocks!
Get a 14-day FREE TRIAL to CONCIERGE now
Who is Telix Pharmaceuticals?
Telix Pharmaceuticals is a biotech company that listed on the ASX in 2017 at 65 per share, valuing it at $150m. At the time, it was the biggest biotech IPO in over 20 years (since CSL's privatisation). But, Telix has grown more than 10x larger in share price and market capitalisation – now $6.72 and $2.1bn respectively.
Telix's flagship product is Illuccix, which is used for the imaging of prostate cancer and is FDA approved. It is working on a second product for imaging renal cancers, but for now, Illuccix is the primary source of its revenue.
Substantial growth post-IPO
Biotechs list on the ASX with investor hopes that they will be able to commercialise their products and fight the disease they are targeting. Unfortunately, companies have to clear several hurdles, including clinical trials and regulatory approval, steps that many companies fail at.
Telix Pharmaceuticals taking more than four years post-listing to obtain approval for Illuccix depicts the difficulty of these steps. But its share price rise illustrates that if a company can overcome all the obstacles, the gains can be large.
Recently, rising interest rates and spiralling inflation led to investors abandoning emerging and unprofitable companies like a dumpster fire. Telix was not immune, more than halving from over $8.60 to just over $4 in 1HYCY22. But shares have begun to recover as it has commercialised Illuccix, and last week's quarterly got investors particularly excited.
Telix Pharmaceuticals gaining from Illuccix (and hope of more to come)
Telix Pharmaceuticals reported total revenue of A$22.5m from global sales of Illuccix – $19.3m of which came from the USA in the first ten weeks following first commercial sales. That alone, and the hope of more growth to come, was enough to get investors excited.
Investors also expect the company can commercialise more products in the future and Illuccix in other jurisdictions. It is pursuing marketing authorisation applications for TLX591-CDx (Illuccix) in 17 countries as well as seeking further FDA approval to expand its indication for patient selection for radioligand therapy.
The company is in a Phase III study of its second product, TLX250-CDX, which is for imaging of clear cell renal cell carcinoma (renal cancer). Results are expected by the end of this calendar year and if this is positive, it would seek regulatory approval.
What are the Best ASX Stocks to invest in Pharmaceuticals Sector?
Check our buy/sell tips on the Pharmaceuticals Sector in ASX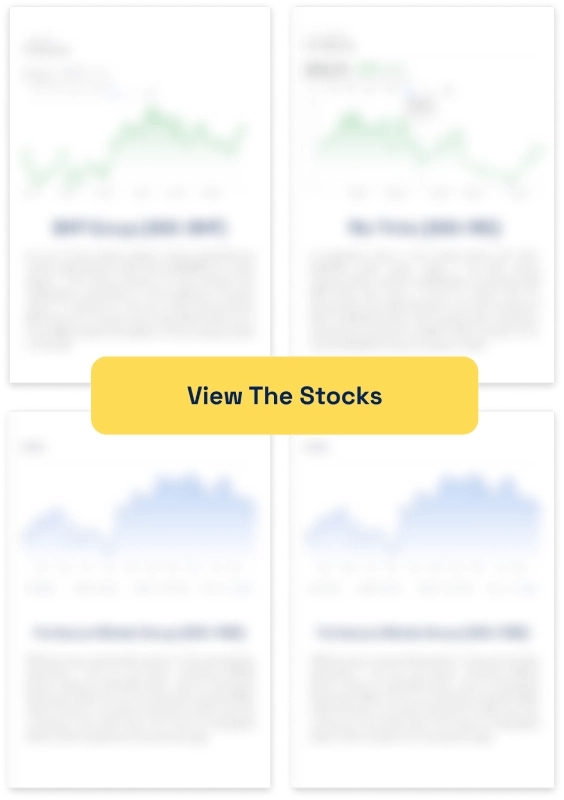 Expensive for a reason
Telix Pharmaceuticals shareholders are clearly excited, but we think they should keep three things in mind:
First, the company is not profitable, having recorded $25.8m in net operating outflows. Admittedly, this is down from $33.6m in the previous quarter and the total included $8.9m in a one-off upfront license fee payment as well as build-out costs related to its manufacturing facility. But the whole reason the biotech sector has sold off is because many companies are unprofitable.
Second, despite the company's cash reserves of $122.6m, its own report estimates this will only last for roughly 5.5 quarters (~16 months) before more capital is required. Of course, this assumes no progress is made on its cash burn or that revenues do not rise. Consensus estimates expect profitability will occur in FY24 meaning it may very well need more capital before then.
Third, it is highly valued. For FY24, it is trading at 30.1x EV/EBITDA and 44.3x P/E. This is based on consensus revenue and EBITDA expectations of $313.9m and $72.9m respectively. Bear in mind in FY21 it made just $7.6m in revenue and -$70.7m in EBITDA. But the company's expected EBITDA growth rate in the next several years, to $157m in FY25, warrants that valuation, in our view.
Shareholders have every right to be optimistic
We think it may be a step too far to say Telix Pharmaceuticals will become "the next CSL".
But it is one of the few biotechs on the ASX with a commercialised product. It can inevitably gain more revenue as it continues commercialising Illuccix in the USA and elsewhere. And if it can commercialise TLX250-CDx, that could be further good news.
So long as investors recognise the risks above, we think Telix Pharmaceuticals is one of the best positioned biotech stocks on the ASX.
No time to do stock research, but you still want to invest?
Stocks Down Under Concierge gives you timely BUY and SELL alerts on ASX-listed stocks!
Get a 14-day FREE TRIAL to CONCIERGE now
No credit card needed and the trial expires automatically.


Frequently Asked Questions about Telix Pharmaceuticals (ASX: TLX)
If investing in resources stocks (particularly junior explorers) is too risky, another option is investing in metal exchanges. But is…
Investors have been excited about Leo Lithium (ASX:LLL) over the past year and so have we! We thought this was…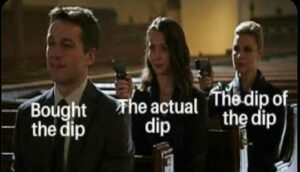 We recap the 5 top investing mistakes that investors make. These mistakes are not the only ones investors make, but…