Collins Foods (ASX: CKF) operates franchised KFC and Taco Bell restaurants in Australia and Europe as well as franchised Sizzlers restaurants in Thailand and Japan. Collins Foods was founded in 1969 and is based in Hamilton, Australia.
To learn more about Collins Foods please read our report on the company in our ASX200 Stocks Down Under Publication.
No time to do stock research, but you still want to invest?
Stocks Down Under Concierge gives you timely BUY and SELL alerts on ASX-listed stocks!
Get a 14-day FREE TRIAL to CONCIERGE now
❶ FY20 results show the business' resilience in the face of COVID-19 challenges. (Presentation of FY20 Results)
❷ 1HY22 results show a strong rebound in KFC Europe supported by market expansion in the Netherlands and easing of COVID-19 restrictions. (Presentation of HY22 Results)
❸ FY22 results show increased profitability driven largely by the expansion of KFC Europe in the Netherlands. (FY22 Results Presentation)
What are the Best ASX Stocks to invest in right now?
Check our buy/sell tips on the top Stocks in ASX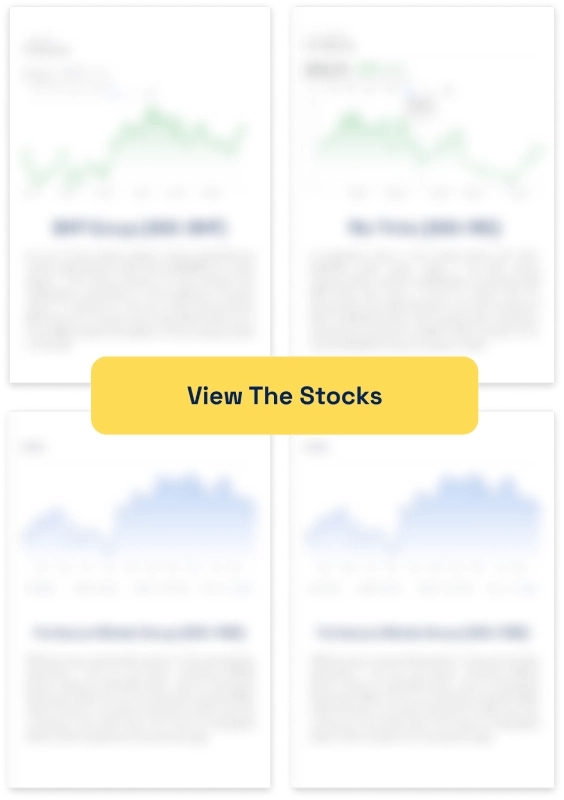 At the onset of the early COVID-19 restrictions back in 2020, the company quickly pivoted to takeaway channels, including drive-thru and home delivery services, to minimize the impact of government-mandated dining area closures. It helped CKF's sales to quickly recover to their pre-pandemic levels.
With the global easing of COVID-19 restrictions in the second half of 2021, Collins Foods sales exceeded the pre-pandemic levels as dine-in customers returned and the company kept opening new KFC restaurants in the Netherlands.
FY22 results showed that the improving business environment has been continuing to enhance Collins' financial results through improving same-store sales growth and margins across all business segments of KFC Australia, KFC Europe and Taco Bell restaurants.
Collins Foods is set to thrive in an economic slowdown
Consumers tend to be more conservative about their spending in an inflationary environment and dining out tends to be the first place they cut back spending on. But the impact won't be the same across all diners. Quick Service Restaurants (QSRs) tend to markedly outperform full-service restaurants in times of weak consumer spending due to the stronger value proposition of fast food to casual dining.
In fact, there are reasons to believe that QSR companies, like Collins, are to benefit from economic slowdowns as many families who have already cut back on a lot of discretionary spending wouldn't mind treating themselves to dining out at an affordable fast-food restaurant like KFC.
According to available trading data, Collins Foods' share price rallied in both bear markets of 2015 and 2018. We see the same pattern in the share price of giant QSR company, MacDonalds, when it also had a meaningful rally in the recessionary bear market of late 2007 to early 2009.
Quick expansion
In FY22, Collins Foods added 31 restaurants across its brands, including 16 net new openings, and is planning to add 20 to 29 new restaurants in FY23. KFC restaurants are already enjoying strong sales growth, while Taco Bell restaurants are becoming more promising as evidenced by increased restaurant level profitability.
The company has been investing in advertisement and brand creation to support its Taco Bell restaurants' positioning around taste and value, and the recent progress shown in the FY22 report provides confidence in the brand's potential as Collins Foods accelerates opening new Taco Bell restaurants.
We believe Collins Foods understands the nature of its competition with its QSR peers very well and is focused on value, which is an especially important factor considering the current inflationary environment. We think the company's value-oriented business strategy combined with the quick expansion of its restaurants will result in rapid revenue growth despite the expected slowdown in the economy.
Collins Foods' financial performance in the last several weeks (shown in the company's outlook) confirms the business' resilience in the face of increased inflationary costs as the company recorded increased revenues and stable margins despite increased menu prices.
How to play Collins Foods' stock
Despite significant increases in profitability and dividends, Collins Foods' shares are trading at pre-pandemic levels. The company paid 27 cents of its 44 cents earnings in dividends in FY22 (ended on 1 May), which gives it a dividend yield of 2.6% at the current share price of around $10.55.
As Collins Foods is focused on growth, we don't expect it to increase its current payout ratio of 52% in FY23 by any significant amount. As such, this stock might not be the best choice for yield junkies, but for investors interested in earnings growth and share price appreciation it might be a stand-out choice in the current volatile market.
The share price broke its medium-term downtrend (the blue line on the chart) following the announcement of FY22 results (point 3 on the chart). From a technical analysis point of view, this can open the way up to the all-time high of $14 in the next several months. The company is going to pay a final dividend on 1 August with an ex-dividend date of 8 July after which the share price might see a small correction as the dividend-seeking buying pressure eases.
Where to put a stop-loss
A confirmed break below the broken downtrend will be an initial sign of fading bullish momentum, which would reduce the chances of any meaningful short-term rally and it can be used as a stop loss indicator by short-term traders.
A confirmed break below the latest low at $8.00 would be a sign of bearish sentiment on the stock, which would suggest a troubling underlying business and it can be used as a stop loss level by long-term investors.
No time to do stock research, but you still want to invest?
Stocks Down Under Concierge gives you timely BUY and SELL alerts on ASX-listed stocks!
Get a 14-day FREE TRIAL to CONCIERGE now
No credit card needed and the trial expires automatically.


Frequently Asked Questions about CKF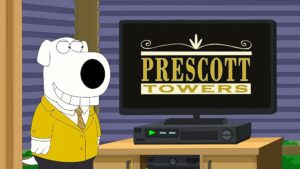 The Rule of 72: Why it might be useful to consider when investing in Stocks Investing in stocks can be…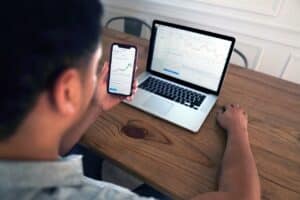 How to tell which stocks to buy? Investing in markets such as the ASX can be an exciting and profitable venture,…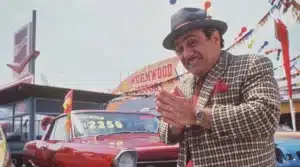 Why do ASX companies raise capital at a discount? This is a question many investors ask when they are diluted…