Here's how short sellers can bring down a company that may appear to be perfect
Short sellers are one of the most mysterious but most powerful actors in the markets. They have been known to bring down entire companies, including some that have appeared to be perfect.
Just who are short sellers and how successful are they?
SIGN UP FOR THE STOCKS DOWN UNDER NEWSLETTER NOW!
What is Short selling?
First, we must recap what is short-selling – what short-sellers do.
Short selling is a trading strategy that enables investors to benefit from price declines in a security. It involves borrowing shares of a security from a broker, selling those shares with the expectation that the price will fall, and then buying back the same number of shares when the price has declined in order to return them to the lender.
This strategy can be profitable if done correctly, as the investor may be able to buy back their securities at a lower cost than what they initially sold them for.
Short sellers typically speculate that the market for a particular security is overvalued or that an event such as an earnings report could result in a decline in its value.
They use this strategy because they are looking to capitalize on mispricing and potential catalysts that may lead to quick profits. Nevertheless, if prices rise rather than fall they suffer losses since they must buy back their shares at whatever market rate is available.
Who are short sellers?
Short sellers are any investors that engage in short selling. However, the term is typically only applied to institutions that specialise in it.
Short-sellers may target companies whose stocks have been overvalued and appear to be headed for a drop, or businesses that have recently released negative news that may lead to a decline in share prices.
In some instances, they may even accuse the company of fraud.
By taking a position through short selling, short sellers are essentially betting against the market and hoping for an eventual drop in prices.
Beyond taking individual positions, short sellers also publish reports outlining their assumptions, hoping that other investors follow their lead in shorting the stock or that they exit the stock if they hold it.
Can short sellers have an impact?
Yes they can – to the point of even bringing down the company.
For example, in 2001, investor David Einhorn used a strategy of heavy short-selling to target the stock of Allied Capital Corp., a publicly traded business development company.
By using massive amounts of leverage and selling hundreds of millions of dollars worth of stock short over several months, Einhorn was able to push the share price down significantly and cause it to plummet by more than 50 percent.
This caused immense losses for other investors who were holding the stock and had not anticipated such a sharp decline in its value.
A more recent and local example is Blue Sky Alternative Investments. In 1Q18, Glaucus claimed Blue Sky had overstated its fee-earning assets under management and that Blue Sky shares were over 75% over-valued.
It published two reports and the second led to Blue Sky's market value plunging by around $800m. The following year, the company fell into receivership.
Both examples are extreme ones, however. Although it is common for shares to drop, they don't always last for long.
The best example of a company that endured a short-term decline but recovered is WiseTech (ASX:WTC), which was attacked in 2019. It fell by a third in three months, but is now 64% higher than its peak before the short sellers issued a report.
It is worth being aware of short sellers
Overall, it is clear that short sellers play an important role in influencing the share price of stocks due to their ability to affect market sentiment and impact prices through buying and selling activities as well as dividend payment obligations.
So it may spell trouble for companies, but whether it is short-term or long-term will depend on whether or not their accusations are true.
Stocks Down Under Concierge is here to help you pick winning stocks!
The team at Stocks Down Under have been in the markets since the mid-90s and we have gone through many ups and downs. We have written about every sector!
Our Concierge BUY and SELL service picks the best stocks on ASX. We won't just tell you what to buy – we give you a buy range, price target and stop loss level in order to maximise total returns. And we will only recommend very high conviction stocks where substantial due diligence has been conducted.
Our performance is well ahead of the ASX200 and All Ords.
You can try out Concierge for 3 months … for FREE.
GET A 3-MONTH FREE TRIAL TO CONCIERGE TODAY
There's no credit card needed – the trial expires automatically.


Stocks Down Under
Average rating:
0 reviews
If investing in resources stocks (particularly junior explorers) is too risky, another option is investing in metal exchanges. But is…
Investors have been excited about Leo Lithium (ASX:LLL) over the past year and so have we! We thought this was…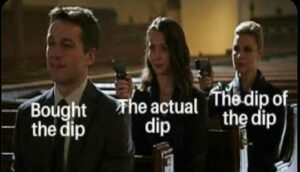 We recap the 5 top investing mistakes that investors make. These mistakes are not the only ones investors make, but…