Nuix (ASX:NXL) was one of the most controversial companies on the ASX in the last year, but has it turned a corner? The company is expecting a good 1HY23 result and it has just officially dodged the biggest legal bullet it was facing.
Investors have, for the most part, embraced this news. But are we seeing just a dead cat bounce in the share price or the beginning of a recovery back to its IPO price and beyond?
SIGN UP FOR THE STOCKS DOWN UNDER NEWSLETTER NOW!
Who is Nuix?
Nuix is a data technology company. It developed an algorithm that enables unstructured data to be made searchable and provides the structure for more elaborate analysis. The algorithm was first developed as a use case for an Australian government agency, but has expanded into a broader forensics service called Nuix Engine, used by more than 1,000 customers in 78 countries.
The company's self-proclaimed vision was to "find the truth from any data in the world" and it boasted of being used in high-profile cases such as the Panama Papers and the Royal Commission into Banking and Financial Services.
The Panama Papers totalled 320,166 text documents, 1.1m images, 2.15m PDF files, 3m database excerpts and 4.8m emails. If you were to print this all out with 2,000 characters per page, the final document would be 650m pages long. But with Nuix, you can easily obtain the most crucial insights.
Nuix's first rise and fall
Nuix was listed on the ASX in late 2020 at $5.31 per share and enjoyed a spectacular run to $11.86. But now, in February 2023, it sits at about a tenth of that – at $1.32 per share.
The drop all started with Nuix's 1HY21 results in late February 2021, where it reported $85.3m in revenue, which was just 44% of its full year forecast of $193.5m. The company said things would improve, arguing its contract completions were weighted to the second half of the financial year and that H1 was hit by reduced US government spending because of the presidential election and the subsequent transition period.
What are the Best ASX Stocks to invest in 2023?
Check our buy/sell tips on the top Stocks in ASX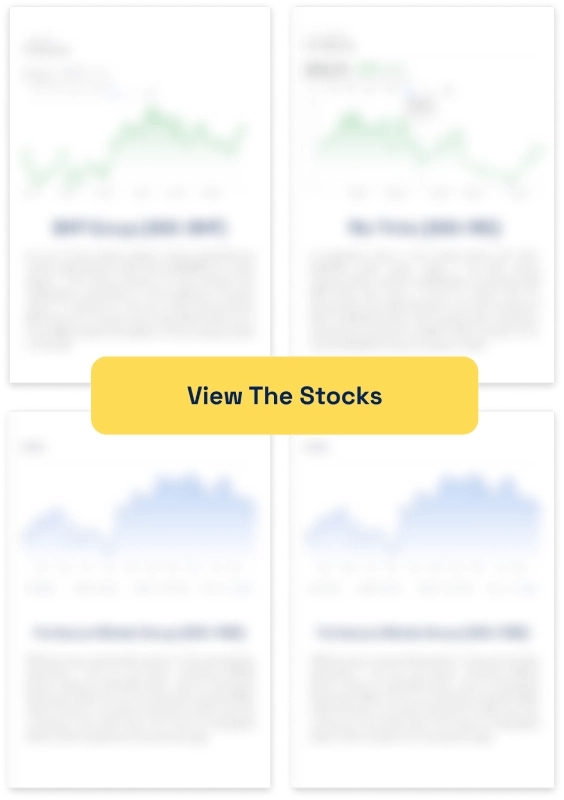 Guidance was lowered twice
But in autumn 2021, Nuix downgraded its guidance twice in less than six weeks, blaming the later timing of the closure of upsell opportunities and the shift of clients from modules to SaaS subscriptions. Although this was good for the company in the long run, it would hit short term revenues and Annualised Contract Value (ACV).
Neither downgrade was excessive, but the mere fact there were multiple cuts led to concerns about the governance of the company and lack of visibility. This was particularly the case with the second downgrade, coming days after a Fairfax investigation into Nuix's culture and governance.
By the end 0f 2021, CEO Rod Vawdrey, CFO Stephen Doyle and co-founder Anthony Castagna were gone, and the company was slugged by four separate cases launched by shareholders and ASIC investigations. The shareholder cases included three separate class actions and one lawsuit filed by former boss Eddie Sheehy over whether or not options he once held still existed.
2022 saw more of the same
With a new CEO in Jonathan Rubinsztein, Nuix shareholders hoped that 2022 would be better. Unfortunately this was not the case. The company spent a lot of time and expenses dealing with legal cases ($13.8m in legal costs in the 12 months to 30 June 2022). At the same time, revenue and customer growth slowed down, further spooking shareholders.
You have to bear in mind that, unlike many other tech stocks, Nuix's software can take weeks to months to be implemented, particularly across large organisations. This is why it uses ACV as a key financial metric.
The Tech Wreck of 2022, increased R&D expenditure, increased churn (to 5.4%) and speculation of a takeover bid by US software company Reveal ,that ultimately came to nothing, did not help either. According to the AFR, Reveal wanted to just buy Nuix's assets while leaving all liabilities with the company and its investors. Who would accept a deal like that?
Nuix's second rise and fall
2023 is only 6 weeks old but it has been a volatile time for Nuix. After starting the year at 65c, shares jumped as high as $1.55 on February 9 after Eddie Sheehy's case was thrown out. This case was obviously the company's biggest legal headache (but not the only one) and the biggest impediment to a takeover.
A few weeks earlier, in mid-January, the company reported that ACV could be 3.5-5.6% higher in 1HY23. This was of course assuming a legal victory against Sheehy. But in the last week, shares have trended lower after reports of client defections (both potential and those that had already occurred). The most notable of would-be ship jumper was ASIC.
Investors are forgetting that it will be difficult for long-standing clients to jump ship and still retain access to any case files managed by Nuix. But ASIC's Chief Operating Officer (COO) told a Senate committee in December that it was looking into this possibility.

Nuix (ASX:NXL) 4-month share price chart, log scale (Source: TradingView)
The company expects growth for the first half of 2023
Nuix will deliver its 1HY23 results on 20 February 2023. It told shareholders to expect $168-$171m in ACV, $85-$88m in revenue, $24-$26m in underlying EBITDA and $19-$21m in statutory EBITDA. Underlying EBITDA excludes non-operational legal costs and costs associated with Topos (a company Nuix bought in 2021), while statutory EBITDA does.
The statutory EBITDA result would represent 38-52% growth from 1HY22, while the guided revenue would represent 2-4% growth. The guided ACV would represent 1-5% growth and underlying EBITDA would be roughly in line with the year.
The market is expecting solid EBITDA growth
Turning to consensus estimates for FY23, these call for $168.8m in revenue and $34.3m in EBITDA, up 11% and 184% respectively. For FY24, the market expects $183m in revenue and $40.6m in EBITDA, up 8% and 18% respectively. For FY25, $198.6m in revenue and $60.6m in EBITDA is expected, up 8.5% and 50% respectively.
The company's EV/EBITDA is 9.5x for FY23 and 8x for FY24. It is expected to be EPS negative until FY25, so the P/E is incalculable.
Share price upside if Nuix can continue to grow
We have built a model for Nuix, assuming revenue growth in line with consensus estimates and 5% after FY25, which is modest.
We assume similar capex, changes in working capital and depreciation trends and use a WACC of 10.22% and a terminal growth rate of 2%. Our WACC is derived from a 3.5% risk free rate of return, a 5% equity premium and a 1.35 beta (the one year average). On this basis, we derive an equity value of $400.4m, which is $1.26 a share, a 16.8% premium to the current share price.
Increasing our revenue growth assumptions to 7.5% post 2025 gives us a value of $2.04 per share. Evidently, Nuix needs one thing to justify a substantially highervaluation. Namely, substantially high growth that is sustained over a long time. To accomplish this, the company will need to retain existing customers and obtain new ones. And it goes without saying that the legal dramas should be well behind it.
Nuix is one to watch, but not one to buy right now
Ultimately, even though our models show that the company might be undervalued, we do not think Nuix is a buy right now. The share price will be volatile in the short term as the legal dramas and the threat of major client losses continue to circle the company.
In the longer term, there is potential for the company to grow strongly. But right now, we believe there are better investment opportunities out there with less reputational baggage that are priced more reasonably for investors.
But definitely keep Nuix on your radar screen!
Stocks Down Under Concierge is here to help you pick winning stocks!
The team at Stocks Down Under have been in the markets since the mid-90s and we have gone through many ups and downs. We have written about every sector!
Our Concierge BUY and SELL service picks the best stocks on ASX. We won't just tell you what to buy – we give you a buy range, price target and stop loss level in order to maximise total returns. And we will only recommend very high conviction stocks where substantial due diligence has been conducted.
Our performance is well ahead of the ASX200 and All Ords.
You can try out Concierge for 14 days … for FREE.
Get a 14-day FREE TRIAL to CONCIERGE now
There's no credit card needed – the trial expires automatically.


Stocks Down Under
Average rating:
0 reviews
If investing in resources stocks (particularly junior explorers) is too risky, another option is investing in metal exchanges. But is…
Investors have been excited about Leo Lithium (ASX:LLL) over the past year and so have we! We thought this was…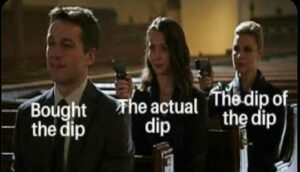 We recap the 5 top investing mistakes that investors make. These mistakes are not the only ones investors make, but…