The rise in demand for electronic devices, particularly electric vehicles, has been a boon for companies such as Pilbara Minerals (ASX: PLS). But how does it fare against the competition?
No time to do stock research, but you still want to invest?
Stocks Down Under Concierge gives you timely BUY and SELL alerts on ASX-listed stocks!
GET A 3-MONTH FREE TRIAL TO CONCIERGE TODAY
Pilbara Minerals owns one of the world's largest lithium mines
Pilbara Minerals' Pilgangoora project is set to be one of the world's biggest lithium mines. It lies 120km from Port Hedland and is one of the largest deposits of lithium spodumene and tantalum in the world. Spodumene is the mineral that yields lithium while tantalum is valuable for its use in electronics and alloy metals given its corrosion-resistant properties.
Pilgangoora is a hard rock project, which is costlier to mine than underground brine deposits. But beggars for lithium cannot be choosers. Only hard rock lithium can convert directly to lithium hydroxide – the chemical that might be needed over lithium carbonate to improve energy density in batteries in the years ahead.
After a volatile 3 years, the company is stronger than ever
Pilgangoora began commercial production three year ago – in April 2019. The first 12 months were tough because of the oversupply in the lithium market and, in early 2020, the Corona Crash. But the share price recovered in conjunction with the lithium price and increased demand for electric vehicles. Governments have made their carbon emission targets clearer, ushering in a new era of electric powered transportation. And the rise of Tesla has led to almost all other car manufacturers scrambling to catch up.
The Asian connection
Pilbara Minerals timed its run perfectly, signing a five-year offtake agreement with Chinese lithium producer Yibin Tianyi back on 25 March 2020. And in October of that year, it bought the Altura Lithium Operations for US$175m, expanding the Pilgangoora operation and leveraging the lithium price recovery. Beyond its lithium resource, the company is building a 6MW solar farm at Pilgangoora and has a joint venture agreement with POSCO to develop a lithium hydroxide conversion facility in South Korea. Pilbara Minerals' share price has risen from 22 cents two years ago to $2.93 today – a gain of over 1,200%!
Set for significant growth
In FY21, Pilbara Minerals shipped 281,440 dry metric tonnes (dmt) of spodumene concentrate, up from 116,256dm in FY20. It's EBITDA was $26.6m, up from a $33.9m EBITDA loss in FY20. In 1HY22 it has increased its sales and production, shipping 170,228 dmt of spodumene concentrate and generating $291.7m in sales and $151.1m in EBITDA. On 12 April 2022, the company confirmed it was on track to achieve its guidance of 340-380,000dmt so long as there were no COVID-19 interruptions.
Consensus estimates are very optimistic about the company's growth in FY23, tipping $2.45bn in EBITDA. This means it is only trading at 3.8x EV/EBITDA and 5.5x P/E. But these would be significant growth assumptions from FY21 even with full year FY22 spodumene production expected to be 340-380,000dmt.
Closest peer Mineral Resources is less of a pure play
Turning our attention to its closest peer Mineral Resources (ASX: MIN), which also has a West Australian spodumene asset (two in fact) and a lithium hydroxide conversion plant in a joint venture – in its case with NYSE-listed Albemarle Corporation – as well as a processing facility with Jiangxi Ganfeng Lithium Co.
Consensus estimates are for $4.84bn in revenue and $1.86bn in EBITDA for FY23 which prices it at 6.3x EV/EBITDA and 11.5x P/E. But Mineral Resources is a company that recorded $1.9bn in EBITDA in FY21, meaning it has been virtually flat for two years, However, we would note it also has iron ore, gas and mining services assets and has seen volatile conditions there. The company is exporting 450kt to 475kt dmt from Mt Marion alone and although production is suspended at its other asset, Wodinga, it hopes to restart by the end of FY22.
Do you like pure plays?
It's clear lithium is a great space to be in right now and will be for some time to come. But the question of which company you invest in comes down to your risk appetite and whether or not you believe that Pilbara Minerals can achieve the growth that is expected in the months ahead. If you like diversification, Mineral Resources might be the one for you, given that Pilbara Mineralsis much more of a pure play. Personally, we prefer pure plays any day of the week.
No time to do stock research, but you still want to invest?
Stocks Down Under Concierge gives you timely BUY and SELL alerts on ASX-listed stocks!
GET A 3-MONTH FREE TRIAL TO CONCIERGE TODAY
No credit card needed and the trial expires automatically.


Frequently Asked Questions about Pilbara Minerals
Investing in mining stocks can offer good returns to investors, particularly if they want to invest for the long-term. But…
Let's take a closer look at dental stock Pacific Smiles Group (ASX:PSQ). Pacific Smiles operates 131 dental care centres across…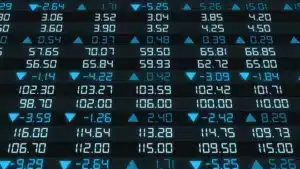 Custodian trades are trades that make it appear like a major bank has bought or sold your company, but it…