Listed retailers still own brick and mortar stores and there are important reasons why
The exponential increase in online shopping might make listed retailers that own brick and mortar stores appear out of fashion. But the past few months have shown that investors cannot write them off just yet.
There are a number of reasons why many listed retailers have retained a presence in the physical world – including the expectation that shoppers would return to brick and mortar stores post pandemic.
SIGN UP FOR THE STOCKS DOWN UNDER NEWSLETTER NOW!
Investors are returning to stores
The key reason why online shopping increased during the pandemic was because in-store shopping was not possible. But consumers are returning with a vengeance. And the latest Retail Monitor survey from the Australian Consumer and Retail Studies unit at Monash University found consumers prefer to shop in-store across most product categories.
Recent earnings announcements of several listed retailers, including Best and Less (ASX:BST), Accent Group (ASX:AX1) and Mosaic Brands (ASX:MOZ) all show online sales declining, while brick and mortar sales are increasing.
Pure online retailers are struggling
On the other hand, the ASX's largest pure online retailer Kogan (ASX:KGN) has underperformed in 2022. It has suffered from the shift back to brick and mortar. The impact was compounded by an inventory glut – the company had overestimated how long the online shopping boom would last, ordering far more inventory than it had needed. As a consequence, Kogan recorded a hefty NPAT loss in FY22.
Why else does it makes sense for listed retailers to maintain brick and mortar stores?
Brick and mortar stores offer the opportunity for retailers to build relationships with customers and create a shopping experience that is unique from other retailers, is personalised to them and cannot be replicated online. Critically, consumers can see, touch and trial goods before they purchase them – something that is a particularly influential factor in purchase decisions and not easy to do online.
This direct human interaction helps build loyalty among shoppers and increases the chances of them returning in the future.
The Apple store is a great example
There is no better example of this than Apple's stores. They are uniquely designed, are easy to navigate and enable customers to obtain the service they need efficiently.
In May 2001, when Apple opened its first store, former CFO Joseph Graziano declared that the company was "serving caviar in a world that seems pretty content with cheese and crackers". Apple Stores have been a key reason behind Apple's customer loyalty and help explain why it is the biggest company among listed retailers in the world.
It's advantageous for listed retailers to own brick and mortar stores
There are several clear advantages that come with owning brick and mortar stores, which is why many listed retailers still have them today and likely will for years to come. Not only do brick and mortar stores offer personal connections between staff and customers, but they also provide opportunities for enhanced product displays plus convenient locations near where shoppers actually live – all of which contributes to increased sales potential over time.
Physical stores have also helped protect listed retailers' bottom lines at a time when consumers are returning to physical stores post pandemic, which is why we believe there will always be room for brick and mortar stores.
Stocks Down Under Concierge is here to help you pick winning stocks!
The team at Stocks Down Under have been in the markets since the mid-90s and we have gone through many ups and downs. We have written about every sector!
Our Concierge BUY and SELL service picks the best stocks on ASX. We won't just tell you what to buy – we give you a buy range, price target and stop loss level in order to maximise total returns. And we will only recommend very high conviction stocks where substantial due diligence has been conducted.
Our performance is well ahead of the ASX200 and All Ords.
You can try out Concierge for 3 months … for FREE.
GET A 3-MONTH FREE TRIAL TO CONCIERGE TODAY
There's no credit card needed – the trial expires automatically.


Stocks Down Under
Average rating:
0 reviews
If investing in resources stocks (particularly junior explorers) is too risky, another option is investing in metal exchanges. But is…
Investors have been excited about Leo Lithium (ASX:LLL) over the past year and so have we! We thought this was…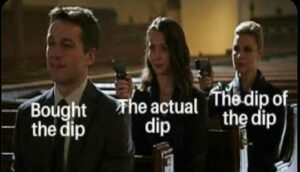 We recap the 5 top investing mistakes that investors make. These mistakes are not the only ones investors make, but…