One of the simplest technical indicators that investors can employ is the Relative Strength Index (RSI). How does it work and how can investors use it to their advantage?
Do you need solid trading & investment ideas on the ASX? Stocks Down Under Concierge can help!
Concierge is a service that gives you timely BUY and SELL alerts on ASX-listed stocks – with price targets, buy ranges, stop loss levels and Sell alerts too. We only send out alerts on very high conviction stocks following substantial due diligence and our stop loss recommendations limit downside risks to individual stocks and maximise total returns.
Concierge is outperforming the market by a significant margin!
GET A 3-MONTH FREE TRIAL TO CONCIERGE TODAY
What is the RSI?
The Relative Strength Index (RSI) is a technical indicator that compares the magnitude of recent gains to recent losses in a stock's price. It is calculated as a ratio between positive and negative average price changes, usually over the past 14 days. The RSI ranges from 0 to 100, with higher readings indicating strong buying momentum, while lower readings indicate strong selling pressure. As a general rule, a stock with an RSI over 70 is considered over-bought while a stock with an index under 30 is considered over-sold.
The RSI can be a useful tool for investors as it helps them assess whether a security is currently overbought or oversold, allowing them to make more informed trading decisions. By analysing both historical values and current values of the RSI, investors can identify potential reversals in trend direction before they occur. This allows traders to maximize their profits while minimizing their exposure to risk by entering into positions at opportune times.
How to use it to your own advantage
Investors can use the Relative Strength Index (RSI) to their advantage by making informed decisions about when to buy and sell stocks. By taking into account the RSI, investors can make more informed decisions regarding when to buy or sell a stock. Considering a stock with a reading below 30, some investors may consider it a buying opportunity if and when the trend reverses.
Obviously, it is about catching the stock as it enters an uptrend again. If the downtrend continues, they can lose money. It is important to consider why a stock is oversold in the first place and whether or not those factors might either reverse or disappear. The same applies in relation to stocks that are overbought. Some investors may take it as a shorting opportunity, thinking the trend must reverse. If correct, you make money, but if you are wrong, you lose money.
The key is to use it with other indicators
In both instances, the RSI only helps you identify a potential opportunity. It is insufficient at determining the exact direction the stock will go and when exactly a trend reverses. The index's reliability and accuracy increases when used in conjunction with other technical indicators. This helps to gain a more comprehensive understanding of the current market conditions, providing better insights for informed trading decisions. The key is to identify when a stock has broken out of a downtrend or is in a new uptrend.
Furthermore, different technical indicators often provide unique signals that can complement one another and lead to improved trading results. Therefore, while RSI can be effective when used on its own, its use should ideally be combined with other indicators as part of an integrated approach to trading.
Overall, the goal is to identifying these potential reversal points in a stock's movement. By doing so, investors can make more informed decisions regarding when to enter or exit positions in order to take advantage of potential profits.
Stocks Down Under Concierge is here to help you pick winning stocks!
The team at Stocks Down Under have been in the markets since the mid-90s and we have gone through many ups and downs. We have written about every sector!
Our Concierge BUY and SELL service picks the best stocks on ASX. We won't just tell you what to buy – we give you a buy range, price target, a stop loss level in order to maximise total returns and (of course) we tell you when to sell. And we will only recommend very high conviction stocks where substantial due diligence has been conducted.
Our performance is well ahead of the ASX200 and All Ords.
You can try out Concierge for 3 months … for FREE.
GET A 3-MONTH FREE TRIAL TO CONCIERGE TODAY
There's no credit card needed – the trial expires automatically.


Stocks Down Under
Average rating:
0 reviews
Sometimes stocks with high capex are worth avoiding. Too much capex might require constant capital injections and shareholder dilution. Some industries…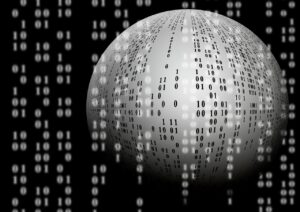 This week's domestic stock deep dive is on Pointerra (ASX:3DP), one of the ASX's few data analytics company. It has…
Darden Restaurants (NYSE:DRI) is the subject of this week's international stock deep dive. It is the largest full-service restaurant company in…