What are consensus estimates? And why is it so bad if companies miss them?
You may have heard us talk so often about Consensus estimates. Just what are we talking about and are they that big a deal?
Do you need solid trading & investment ideas on the ASX? Stocks Down Under Concierge can help!
Concierge is a service that gives you timely BUY and SELL alerts on ASX-listed stocks – with price targets, buy ranges, stop loss levels and Sell alerts too. We only send out alerts on very high conviction stocks following substantial due diligence and our stop loss recommendations limit downside risks to individual stocks and maximise total returns.
Concierge is outperforming the market by a significant margin!
GET A 14-DAY FREE TRIAL TO CONCIERGE TODAY
What are consensus estimates?
Consensus estimates are forecasts made by stock analysts about a company's financial performance, such as its earnings, revenue and market share. These estimates are usually collected from a variety of sources, including sell-side (from brokers) and buy-side (from investors) analysts – although it is more skewed towards the former.
When we say 'consensus estimates' we are alluding to the average across all analysts. The collective view of these forecasts is referred to as the consensus estimate and provides an indication of the expected performance of the company. It is important to note it is only the average and individual expectations can vary – especially for the largest companies that may have over a dozen analysts covering them.
Analysts often review the consensus estimates for each quarter to determine their own expectations for future performance. This helps them evaluate whether a company will beat or miss its targets and can also help them decide whether to invest in the stock.
Why is it such a big deal if stocks miss them?
Missing consensus estimates for stocks can be damaging to both investors and companies. When a company misses its consensus estimate, it can cause the stock price to fall, leading to investors losing their money. Furthermore, when a company repeatedly misses its estimates, it can lead to a decrease in investor confidence in the company.
This can also have a negative effect on the company's access to capital markets, as investors may be less likely to invest in the company if it has a history of not meeting expectations.
Additionally, missed consensus estimates can negatively impact the reputation of the company and its management team, which might lead other potential investors to become wary of investing in them.
Lastly, missed estimates can reduce analyst and investor interest in the stock over time, making it harder for companies to maintain their current share prices or get new investments. This is particularly the case for newly listed companies that miss guidance – it can be particularly hard for them to recover.
What are the Best ASX Stocks to invest in right now?
Check our buy/sell tips on the top Stocks in ASX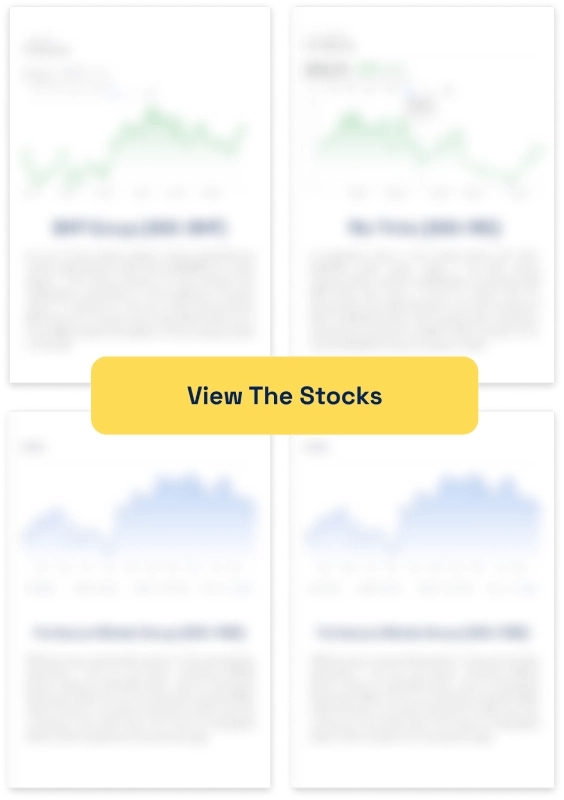 So, how much weight should I place on them?
As an individual investor, it is important to be mindful of consensus estimates when considering investment decisions. Consensus estimates can provide valuable information about the company's performance and potential future growth. However, there are several factors to consider before relying entirely on consensus estimates.
First, it is important to understand that consensus estimates are just that – estimates based on the collective opinions of a group of analysts and other industry experts. These estimates can be subject to bias or other factors, so it is important to use additional sources when making investment decisions. Furthermore, these estimates may not accurately reflect the reality of the company's performance or operations. As such, it is essential for investors to take these numbers with a grain of salt and conduct due diligence before committing funds.
Second, consensus estimates should not be used as a sole basis for making investment decisions. It is also important to take into account fundamental analysis such as reviewing financial statements and taking into consideration macroeconomic trends before making any decisions regarding investing in a company's stock.
Additionally, investors should look beyond just consensus earnings and consider how different events could affect the company's future stock price such as mergers and acquisitions or changes in management structure.
Overall, while consensus estimates can provide useful insights into a company's performance, they should not be taken as gospel by individual investors when making investment decisions. In order for an investor to make informed decisions about investing in stocks, they should rely on additional sources of information in addition to consensus estimates.
Stocks Down Under Concierge is here to help you pick winning stocks!
The team at Stocks Down Under have been in the markets since the mid-90s and we have gone through many ups and downs. We have written about every sector!
Our Concierge BUY and SELL service picks the best stocks on ASX. We won't just tell you what to buy – we give you a buy range, price target and stop loss level in order to maximise total returns. And we will only recommend very high conviction stocks where substantial due diligence has been conducted.
Our performance is well ahead of the ASX200 and All Ords.
You can try out Concierge for 14 days … for FREE.
GET A 14-DAY FREE TRIAL TO CONCIERGE TODAY
There's no credit card needed – the trial expires automatically.


Stocks Down Under
Average rating:
0 reviews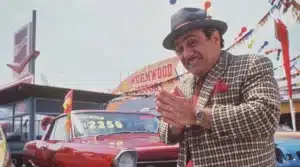 Why do ASX companies raise capital at a discount? This is a question many investors ask when they are diluted…
The relationship between the performance of Airline stocks and fuel prices has seemingly been forgotten in the past couple of…
African mining countries offer a lot of potential for ASX resources companies and their investors, but also a lot of…