If you want to trade stocks on ASX, what's the best trading platform for ASX shares? Unfortunately, there is no one single answer to that question. Investors should consider a range of factors when selecting a trading platform. Let's find out which factors those are.
Factors investors should consider when deciding what the best trading platform for ASX shares
Investors should consider a range of factors when deciding on the best trading platform for ASX shares. The most prominent include trading costs, trading tools, customer service and security protocols.
Cost is an important factor as trading fees can add up over time, especially for frequent traders. Investors should compare the trading fees of different platforms to ensure they are getting the most competitive rates.
Trading tools are important to have
It is also important to make sure that the trading platform offers the appropriate trading tools for their particular trading style and is easy to use.
If investors like to use technical insights , such as MACD, RSI and Bollinger Bands to name a few, or set up automated trades based on predetermined criteria and strategies, they could miss out on profitable opportunities by opting to go with a platform that does not offer these services.
Additionally, reliable customer service is essential as it ensures that investors can get answers to their questions in a timely manner. Finally, an important factor to consider is security protocols as investors' personal data and trading funds need to remain secure at all times.
Which trading platform has the lowest cost?
Investors asking this question may only be thinking of brokerage, which is a major trading cost, but by no means the only one.
But to answer the question as to which trading platform has the lowest brokerage for ASX shares, it is Stake at $3 per trade irrespective of size. Superhero is next at $5 per trade. CMC charges $0 brokerage for ASX trades of $1,000 or less, but charges the greater of $11 or 0.10% of the trade for any order above $1,000.
It is also important that investors, who are considering what the best trading platform for ASX stocks is, are aware of any additional fees associated with using certain services or features on the platform. Some platforms may charge transaction fees or other administrative costs which could result in higher overall costs for traders.
What are the Best ASX Stocks to invest in right now?
Check our buy/sell tips on the top Stocks in ASX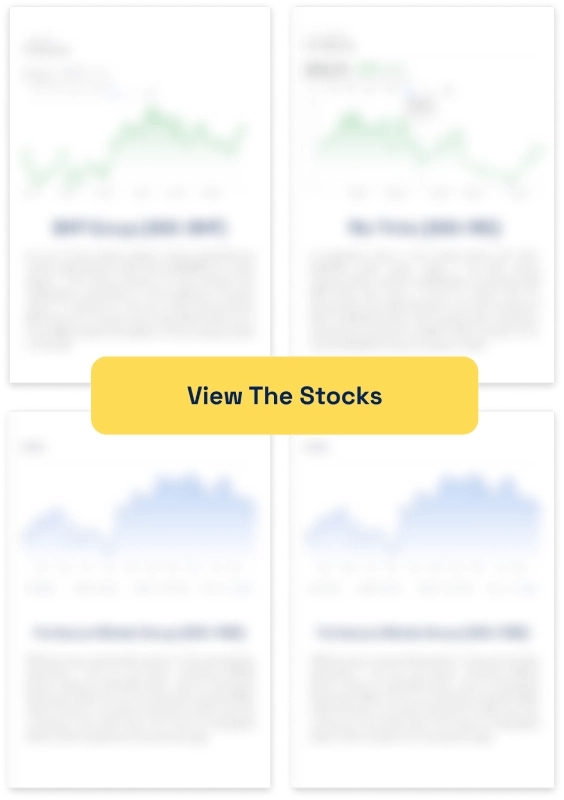 Which trading platform has the best customer service?
Most platforms should offer helpdesks open during market hours. Beyond this, there are few other differentiators between different platforms so far as customer service is concerned. In addition, when searching for the best trading platform for ASX shares, keep in mind that most platforms are self-explanatory. So, you shouldn't really need a help desk that often.
Which trading platform is the most awarded?
There are several different trading platform awards that take many considerations into account. Comparison site Finder has found that CMC Invest is Australia's best overall platform.
But it also gave awards to 11 other platforms based on various individual factors. For instance, Pearler was rated the best platform for beginners, Superhero was the best for ETFs and Interactive Brokers was the best for penny stocks.
Fellow comparison website Mozo has also issued its own ratings. It awarded CMC as the best for regular traders. For casual traders, it gave awards to Tiger Brokers and Superhero.
Stocks Down Under Concierge is here to help you pick winning stocks!
The team at Stocks Down Under have been in the markets since the mid-90s and we have gone through many ups and downs. We have written about every sector!
Our Concierge BUY and SELL service picks the best stocks on ASX. We won't just tell you what to buy – we give you a buy range, price target and stop loss level in order to maximise total returns. And we will only recommend very high conviction stocks where substantial due diligence has been conducted.
Our performance is well ahead of the ASX200 and All Ords.
You can try out Concierge for 3 months … for FREE.
GET A 3-MONTH FREE TRIAL TO CONCIERGE TODAY
There's no credit card needed – the trial expires automatically.


If investing in resources stocks (particularly junior explorers) is too risky, another option is investing in metal exchanges. But is…
Investors have been excited about Leo Lithium (ASX:LLL) over the past year and so have we! We thought this was…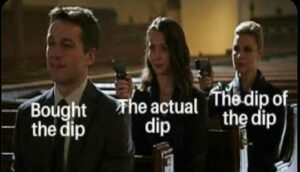 We recap the 5 top investing mistakes that investors make. These mistakes are not the only ones investors make, but…