Markets think a 2023 'soft landing' is an iron-clad guarantee – but is it?
Easing inflation in recent weeks has led to investor confidence that a soft landing has become more likely – if not certain. But are investors getting ahead of themselves?
SIGN UP FOR THE STOCKS DOWN UNDER NEWSLETTER NOW!
What is a 'soft landing'?
A soft landing scenario is where inflation reduces to a healthier range (2-3% in Australia) without the economy going into recession. While this is an ideal scenario, central banks have been of the view that if a recession is the only way to bring inflation down – so be it. Good for individual bankers' legacies, but potentially bad for companies with discretionary goods and services.
The fear of a recession, driven by consumers reducing their spending as well as increased spending on interest payments by holders of debt, has hindered markets for several months now.
Now destined to happen?
Australian inflation data earlier this week has hinted a soft landing is likely. Although inflation is still outside the RBA's target range, it fell from 7% three months ago to 6% now, and was lower than the expected 6.2%.
Markets seem to think a soft landing is more likely given these figures. Arguably another reason is the upcoming replacement of Phillip Lowe by Michelle Bullock … investors may think she might be more dovish than her predecessor.
The view that a soft landing is a more likely scenario now is a reasonable view to take, but not one that anyone can be certain of. As more and more fixed home loans roll over to higher variable rates over the next 12-18 months, it remains to be seen if consumer demand will fall just right. In other words, enough to bring down inflation but not enough to cause a recession.
Most important of all, just because the rate hiking cycle may be almost over doesn't mean that rates will start to come down very quickly.
What does this mean for investors and stocks?
In the very short-term, the increased likelihood of a soft landing is good news for markets and it is why markets have been rallying in the last week.
But considering not all sectors are experiencing the same degree of inflation, what this means for individual stocks will depend on what sector they are on.
Some stocks, such as supermarkets and utilities, haven't been impacted by inflation that much, being able to pass on cost increases to their customers easily. Others have been decimated and will continue to be for some time, particularly consumer discretionary stocks.
But overall, a soft landing will be better news for most stocks than a recession!
Stocks Down Under Concierge is here to help you pick winning stocks!
The team at Stocks Down Under have been in the markets since the mid-90s and we have gone through many ups and downs. We have written about every sector!
Our Concierge BUY and SELL service picks the best stocks on ASX. We won't just tell you what to buy – we give you a buy range, price target and stop loss level in order to maximise total returns. And we will only recommend very high conviction stocks where substantial due diligence has been conducted.
Our performance is well ahead of the ASX200 and All Ords.
You can try out Concierge for 3 months … for FREE.
GET A 3-MONTH FREE TRIAL TO CONCIERGE TODAY
There's no credit card needed – the trial expires automatically.


Stocks Down Under
Average rating:
0 reviews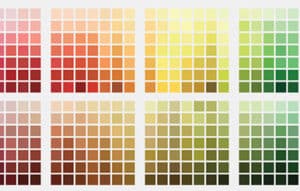 Sherwin Williams (NYSE:SHW) is a 157-year-old paint company from Cleveland, Ohio. This week's international stock of the week is one…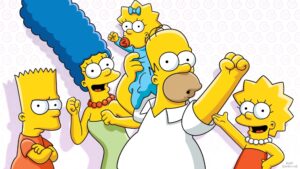 We thought we'd have a bit of fun with our ASX stocks focus for a change. We've watched some companies closer…
If investing in resources stocks (particularly junior explorers) is too risky, another option is investing in metal exchanges. But is…