ASX Top 200 Stocks Down Under 18 October 2021: Aurizon, Alumina, The Star Entertainment Group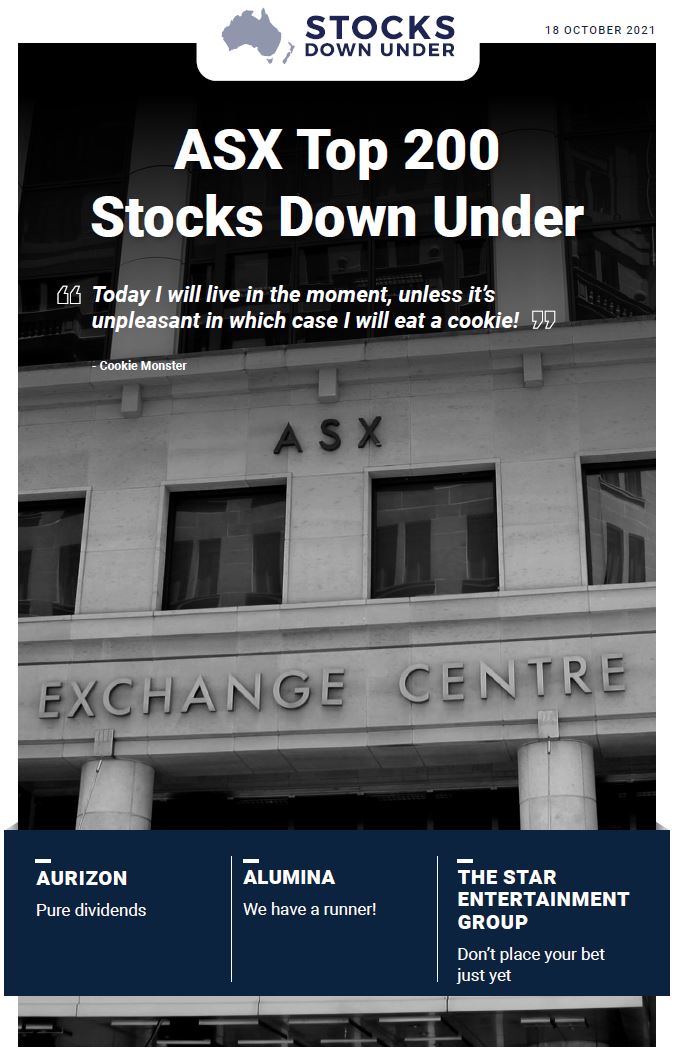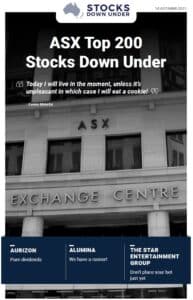 Aurizon: Pure dividends
In today's edition of ASX Top 200 Stocks Down Under, headquartered 1.6km away from Brisbane's CBD, Aurizon is a company continuing freight trains' long history of providing investors with significant yield opportunities. We last wrote about Aurizon on 30 March 2020, when the stock was $4.41 per share. We believed the market would be attractive to investors despite the rough market conditions at the time. Unfortunately, we were wrong and the stock has continued to fall. So, where did we go wrong? Well, we believe we underestimated the market's reaction to Aurizon's coal related holdings.
Also in today's edition, a look at major alumina producer Alumina (ASX: AWC) and casino The Start Entertainment Group (ASX: SGR).
Click here to read the previous edition of ASX Top 200 Stocks Down Under published 11 October 2021
For in-depth research reports or to keep up-to-date on the latest Stocks Down Under news see our parent company, Pitt Street Research, or follow us on Facebook and Twitter.