ASX Top 200 Stocks Down Under 20 June 2022: Pexa (ASX:PXA)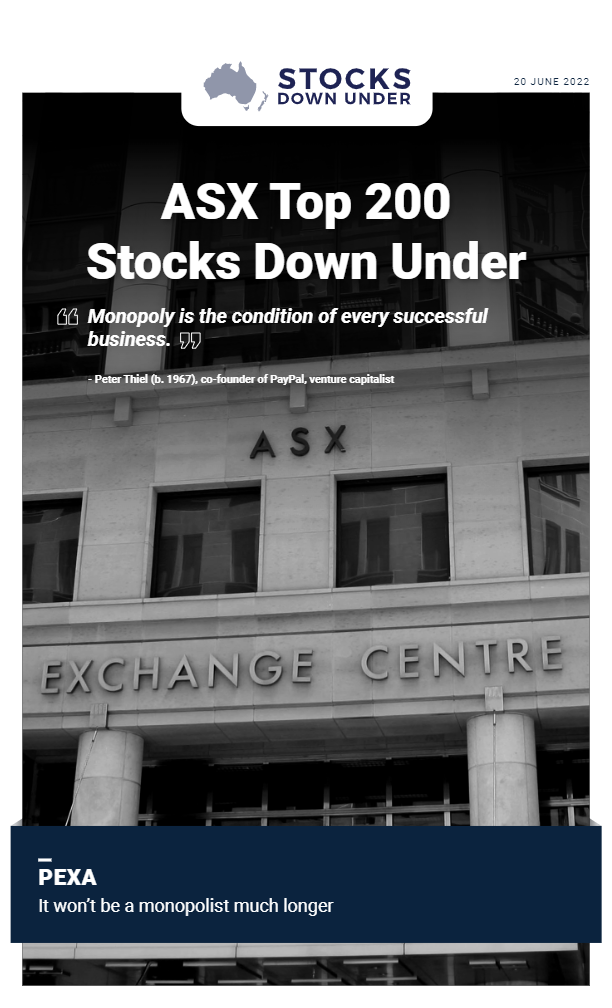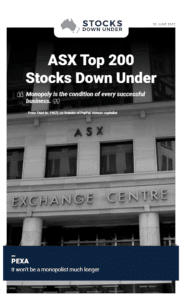 Pexa: It won't be a monopolist much longer
Pexa (ASX: PXA) was one of the biggest IPOs of 2021. It is a platform for electronic conveyancing – the process of transferring properties and their legal title. Conveyancing occurs when properties are transferred between different owners or when owners refinance their properties with different lenders. Pexa's first few months of listing were positive because the property market ran hot and Pexa had that heat virtually all to itself. Unfortunately, it has been let down by the cooling of the property market, a slow roll out into the UK and the threat of losing its monopoly.
Click here to read the previous edition of ASX Top 200 Stocks Down Under published 6 June 2022
For in-depth research reports or to keep up-to-date on the latest Stocks Down Under news see our parent company, Pitt Street Research, or follow us on Facebook and Twitter.