ASX Top 200 Stocks Down Under 22 August 2022: Aurizon (ASX:AZJ)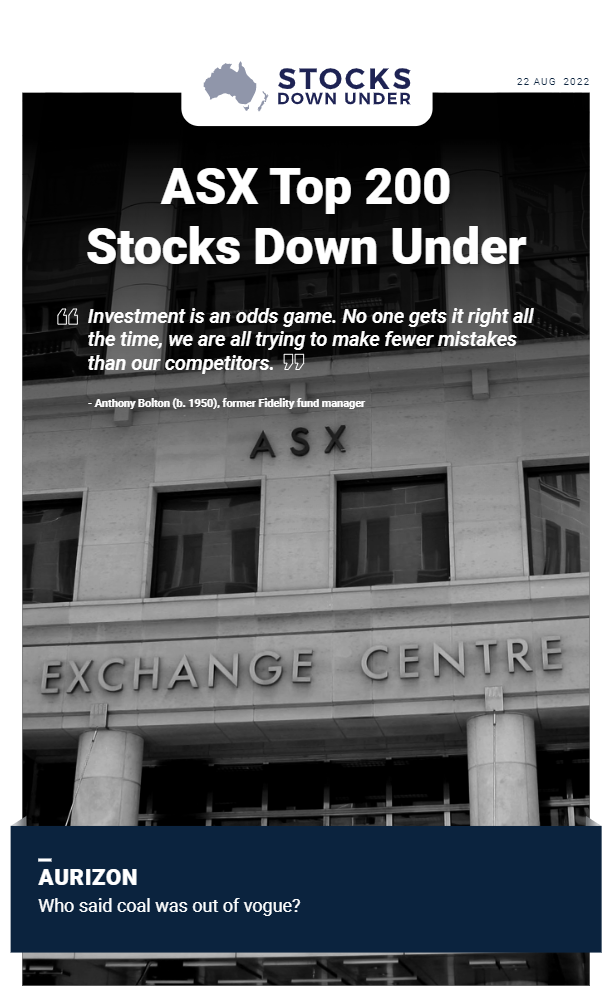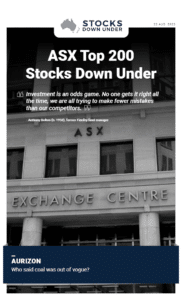 Aurizon: Who said coal was out of vogue?
Just why has Aurizon gained 10% this year while the ASX 200 has lost 6%? You could argue that it has
benefited from higher coal prices. But remember, Aurizon isn't a coal company, it's a rail freight operator
with significant exposure to coal. The pivot to value stocks has played well into the hands of infrastructure
operators like Aurizon. And even though coal will eventually be phased out, it will be more gradual and Aurizon
is pivoting well ahead of time.
Click here to read the previous edition of ASX Top 200 Stocks Down Under published 15 August 2022.
For in-depth research reports or to keep up-to-date on the latest Stocks Down Under news see our parent company, Pitt Street Research, or follow us on Facebook, LinkedIn and Twitter.