ASX Top 200 Stocks Down Under 26 September 2022: Fortescue (ASX:FMG)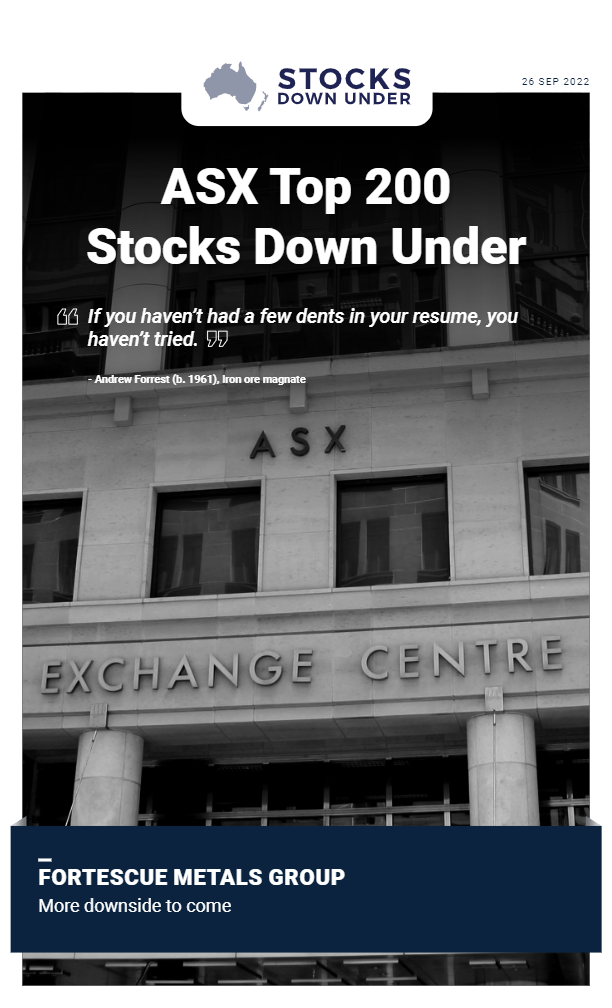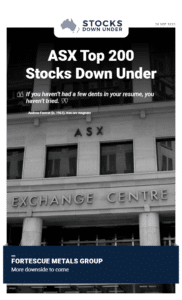 Fortescue: More downside to come
Here's a quote by Twiggy. 'You remove the heavy metals out of the ground and you turn that into tables, and houses and bridges and dreams for people in the developing world – I love doing that'. That is the perfect summation of Fortescue's business model. With its shares down over 30% from all-time highs reached in July 2021, you might think the dip presents a buying opportunity. But with declining revenue and earnings forecasts for the next few years, along with an uncertain state of relations between Australia and Fortescue's biggest customer (China), we don't think it is. As impressive as its dividend yield was last year, we don't think it can be maintained.
Click here to read the previous edition of ASX Top 200 Stocks Down Under published 19 September 2022.
For in-depth research reports or to keep up-to-date on the latest Stocks Down Under news see our parent company, Pitt Street Research, or follow us on Facebook, LinkedIn and Twitter.