Small Cap Stocks Down Under 4 June 2021: Australian Vintage, Cash Converters International, iCandy Interactive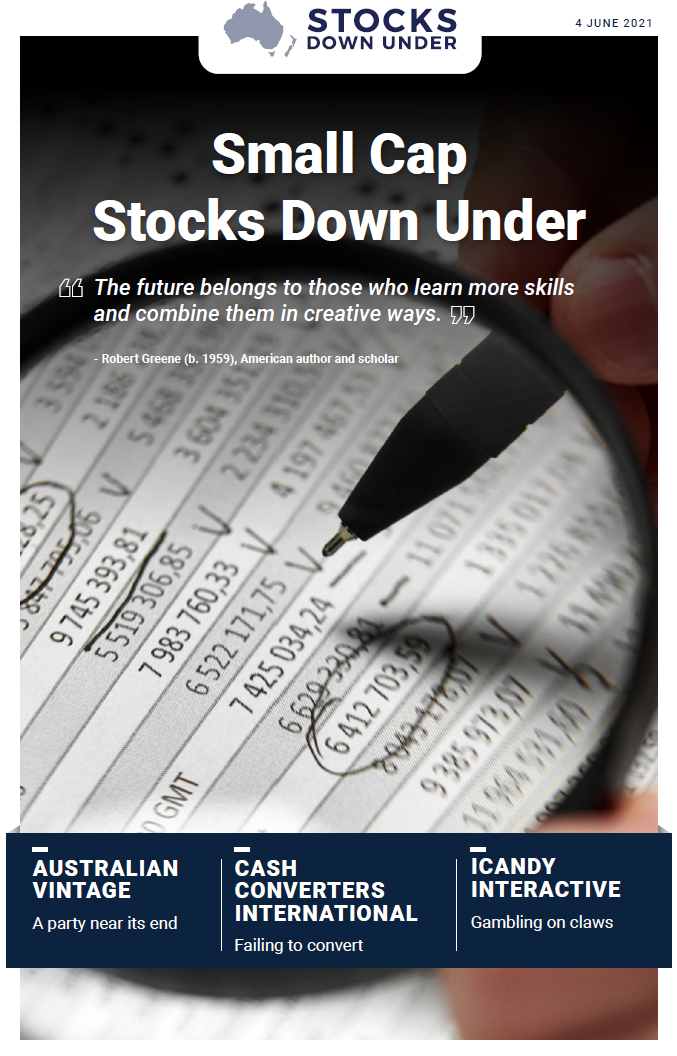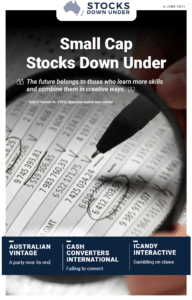 Australian Vintage: A party near its end
In today's edition of Small Cap Stocks Down Under, Do you like wine? If so, Australian Vintage might just be both the perfect investment and bottle for you. The company operates through four separate wine brands and has historically had very little exposure to China, protecting it from the current geopolitical conflict and wine tariffs. Shareholders were hit hard by the COVID-19 market crash and struggled to recover until November 2020, when prices jumped 37% during the month. They have continued to climb since then and are now up another 84% since November. Does this mean shareholders have sampled too much of the product, or is the party just getting started?
Also in today's edition, a look at pawnshop conglomerate Cash Converters International (ASX: CCV) and mobile game developer iCandy Interactive (ASX: ICI).
Click here to read the previous edition of Small Cap Stocks Down Under published 28 May 2021
For in-depth research reports or to keep up-to-date on the latest Stocks Down Under news see our parent company, Pitt Street Research, or follow us on Facebook and Twitter.