ASX Top 200 Stocks Down Under 11 October 2021: Carsales.com, Centuria Industrial REIT, IPH Limited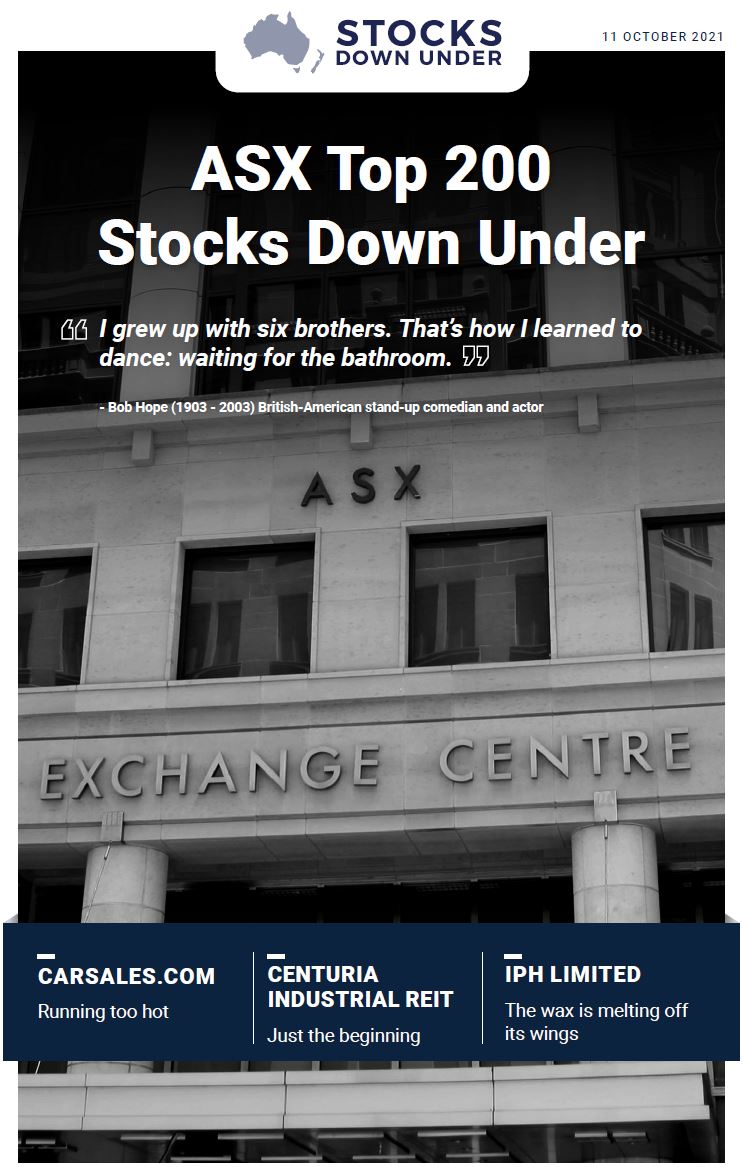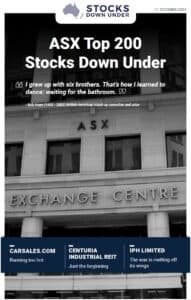 Carsales.com: Running too hot
In today's edition of ASX Top 200 Stocks Down Under, we last wrote about Richmond, Victoria-based Carsales.com on 23 March 2020, right at the bottom of the Corona Crash, rating the stock two stars because we believed the company would not be able to turn itself around. Well, we were wrong with the stock rallying to about $22 in November last year before falling back to $17 in May 2021. More recently, the stock has had a spectacular run, rising to $26 on the back of what has been an equally impressive surge in new and used car sales around the world. That's right, Carsales.com is not only an Australian phenomenon. The company has operations across the Asia pacific region and has investments in other automotive classifieds in Brazil, South Korea, Malaysia, Indonesia, Thailand and Mexico. However, we believe the recent rally has caused this car sales platform to turn from a hot rod to a clunker, based on its current excessive valuation.
Also in today's edition, a look at industrial Real Estate Investment Trust Centuria Industrial REIT (ASX: CIP) and Asia Pacific intellectual property lawyer IPH Limited (ASX: IPH).
We last wrote about the Carsales.com, Centuria Industrial REIT, and IPH Limited on 23 March 2020, 20 March 2020, and 27 March 2020, respectively.
Click here to read the previous edition of ASX Top 200 Stocks Down Under published 4 October 2021
For in-depth research reports or to keep up-to-date on the latest Stocks Down Under news see our parent company, Pitt Street Research, or follow us on Facebook and Twitter.