Resources Stocks Down Under 27 May 2021: Challenger Exploration, RTG Mining, Zenith Minerals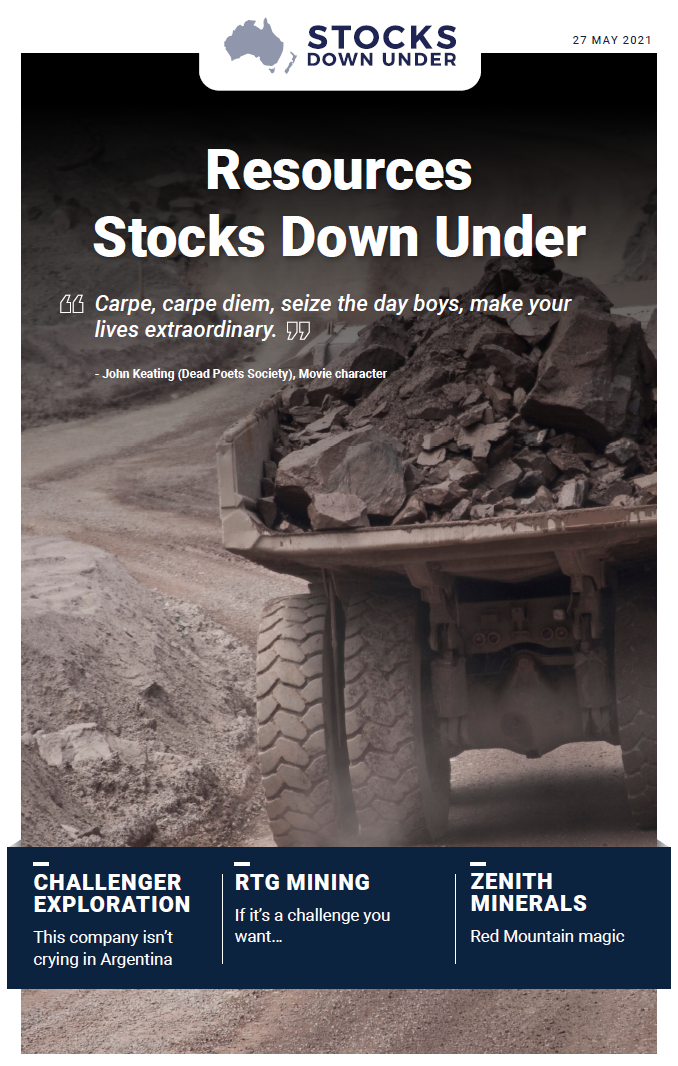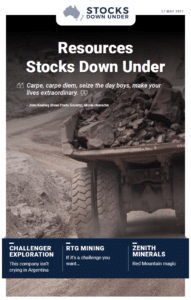 Challenger Exploration: This company isn't crying in Argentina
In today's edition of Resources Stocks Down Under, Challenger Exploration is an early-stage explorer with two key South American gold-copper projects: the Hualilan Project in Argentina and the El Guayabo/Colorado V project in Ecuador. Both projects had been underexplored before Challenger got hold of them and what the previous developer missed at Hualilan, the Australian company appears to be uncovering in a serious way.
Also in today's edition, a look at copper and gold miner RTG Mining (ASX: RTG) and copper, zinc and gold miner Zenith Minerals (ASX: ZNC).
Click here to read the previous edition of Resources Stocks Down Under published 20 May 2021
For in-depth research reports or to keep up-to-date on the latest Stocks Down Under news see our parent company, Pitt Street Research, or follow us on Facebook and Twitter.