Resources Stocks Down Under 19 August 2021: Cobalt Blue, Conico, American Rare Earths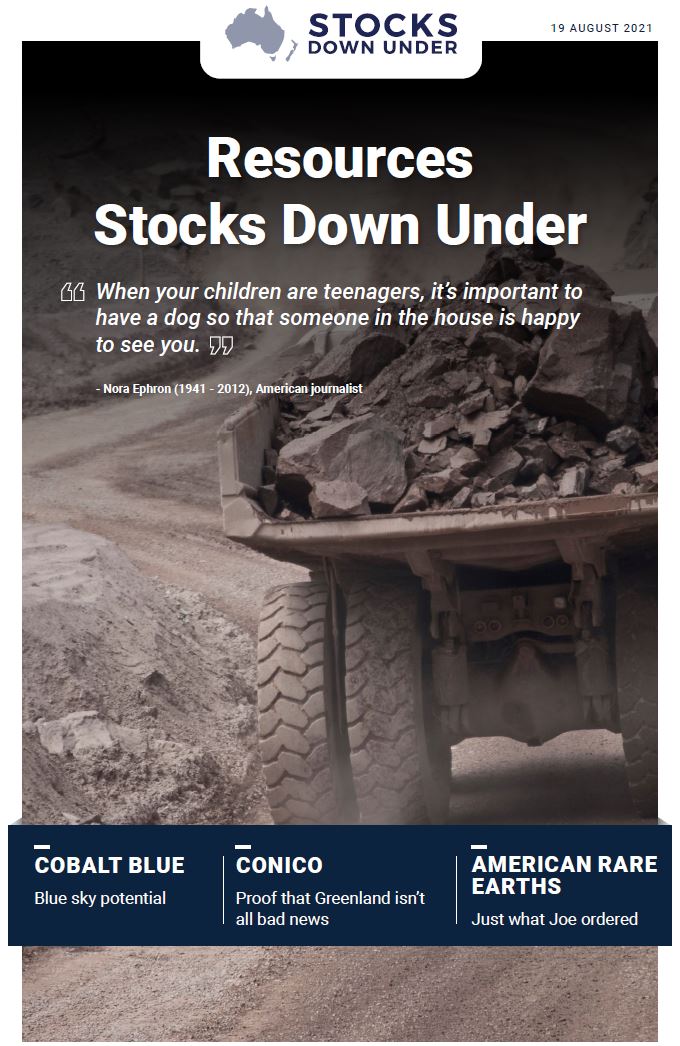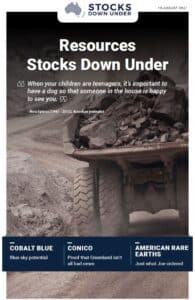 Cobalt Blue: Blue sky potential
In today's edition of Resources Stocks Down Under, Named after the bluish, silvery metal of the same name, atomic number 27, Cobalt Blue does exactly as it says on the tin: the company aims to produce cobalt sulphate for the battery industry with its flagship Thackaringa Cobalt Project just outside of Broken Hill in western NSW. The project is a primary cobalt project, still a rarity considering the difficulty in sourcing enough cobalt to meet the desired supply. With its current program already attracting potential customers for future Thackaringa output, Cobalt Blue is on track to de-risk and further extend the life of the project.
Also in today's edition, a look at Greenland-based copper, nickel, and sulphide miner Conico (ASX: CNJ) and United States-based Rare Earths miner American Rare Earths (ASX: ARR).
Click here to read the previous edition of Resources Stocks Down Under published 12 August 2021
For in-depth research reports or to keep up-to-date on the latest Stocks Down Under news see our parent company, Pitt Street Research, or follow us on Facebook and Twitter.