Resources Stocks Down Under 18 March 2021: Core Lithium, Auteco Minerals, Azure Minerals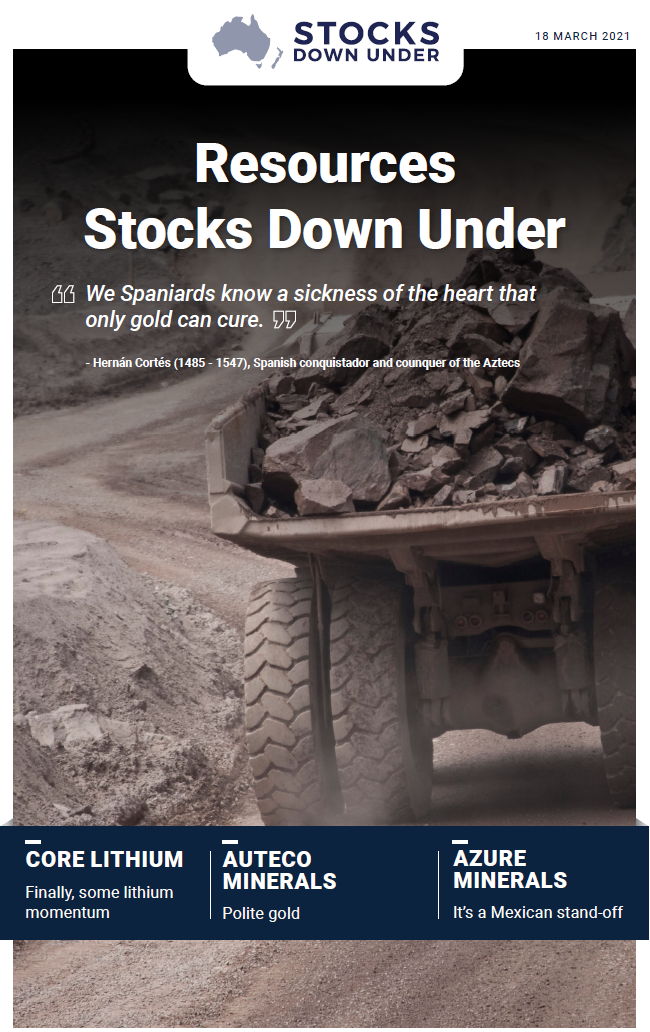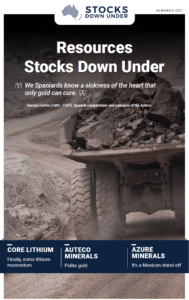 Core Lithium: Finally, some lithium momentum
In today's edition of Emerging Stocks Down Under, while we know that the 'Lithium Boom' has had its setbacks (pandemics not withstanding), there are signs that the green mineral is beginning to pick up again. Core Lithium believes it is in a position to become Australia's next active lithium producer at its Finniss Lithium Project at a time when lithium prices are at a three-month high. Although the company plans to start construction this year, an updated Feasibility Study is still needed to establish the quickest route to production.
Also in today's edition, a look at gold miner Auteco Minerals (ASX: AUT) and zinc and silver miner Azure Minerals (ASX: AZS).
Click here to read the previous edition of Resources Stocks Down Under published 11 March 2021
For in-depth research reports or to keep up-to-date on the latest Stocks Down Under news see our parent company, Pitt Street Research, or follow us on Facebook and Twitter.