Emerging Stocks Down Under 19 April 2022: Nearmap (ASX:NEA)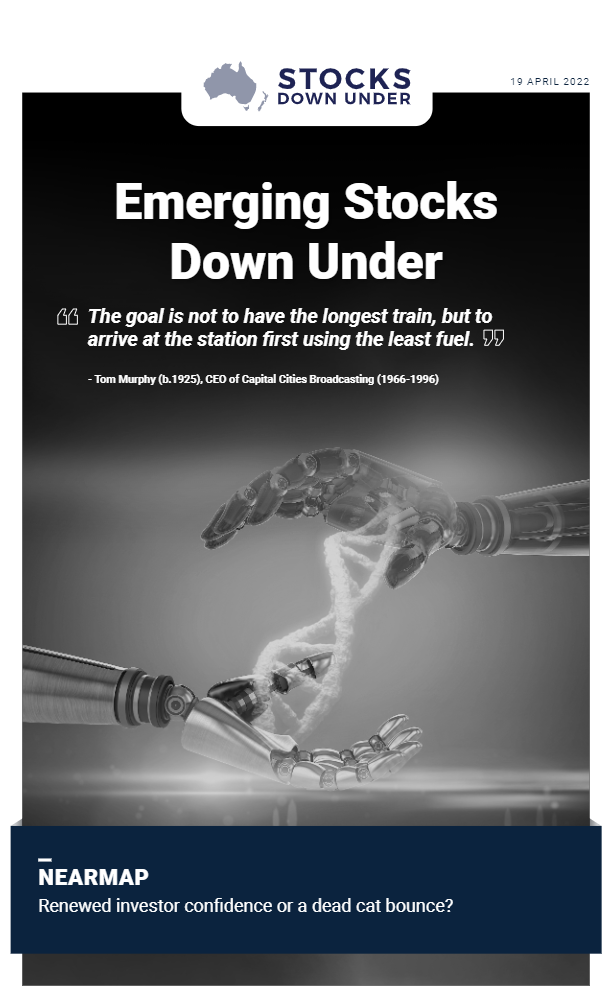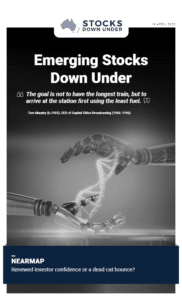 Nearmap: Renewed investor confidence or dead cat bounce?
Nearmap (ASX: NEA) is one of the handful of companies in the geospatial analytics space. It takes aerial images – using planes, not drones – capturing multiple viewpoints to stitch together 3D representations of the areas. It updates these images multiple times a year and has a catalogue of data and images which it charges clients a fee to observe and use. Its biggest clients are governments and insurers. It has suffered from the tech sell-off but after years of failing to gain traction in the American market, we think it is finally turning a corner, with the USA accounting for a higher share of its Annual Contract Value (ACV) and a new HyperCamera set for immanent commercialization.
Click here to read the previous edition of Emerging Stocks Down Under published 12 April 2022
For in-depth research reports or to keep up-to-date on the latest Stocks Down Under news see our parent company, Pitt Street Research, or follow us on Facebook and Twitter.