Emerging Stocks Down Under 26 April 2022: Invex Therapeutics (ASX:IXC)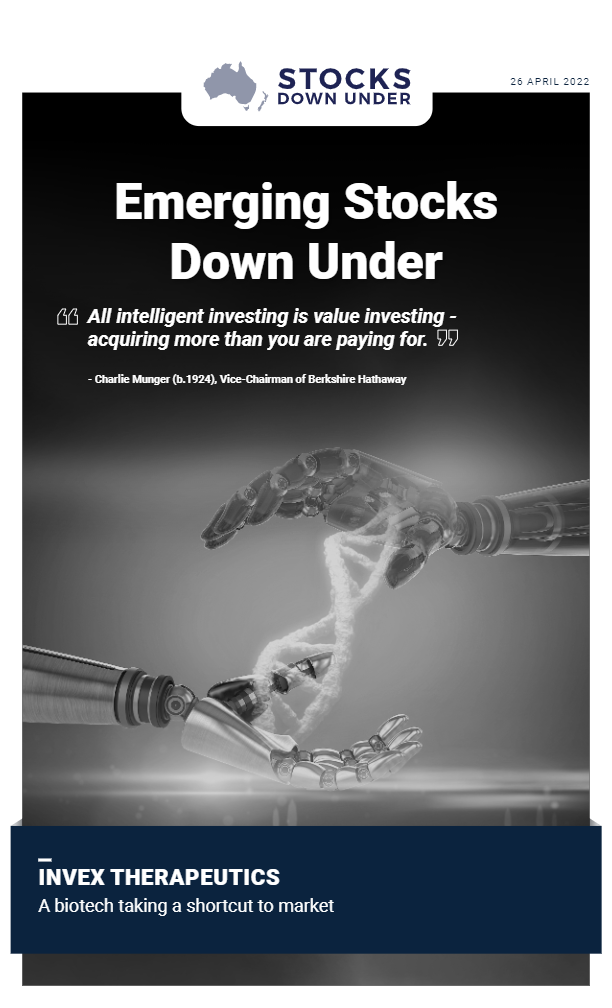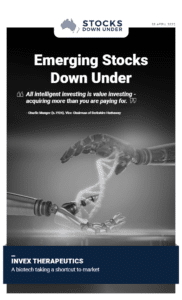 Invex Therapeutics (ASX:IXC): A biotech taking a shortcut to market
Drug development and commercialisation typically takes several years but Invex Therapeutics (ASX:IVX) is taking a shortcut to market. It is repurposing a drug already on market for a different condition, namely Presendin (a drug conventionally used to treat diabetes) for neurological conditions caused by intracranial pressure. The company is about to start a Phase 3 clinical trial and – if all goes to plan – commercialise the drug by 2025 when it will have patent protection for a decade thereafter.
Click here to read the previous edition of Emerging Stocks Down Under published 19 April 2022
For in-depth research reports or to keep up-to-date on the latest Stocks Down Under news see our parent company, Pitt Street Research, or follow us on Facebook and Twitter.