Emerging Stocks Down Under 5 April 2022: Artrya (ASX:AYA)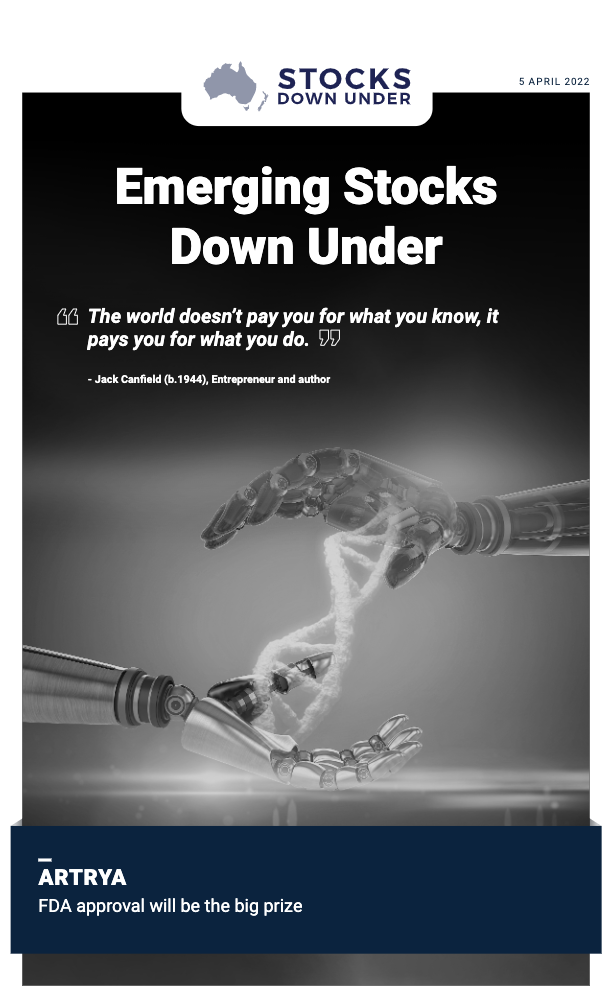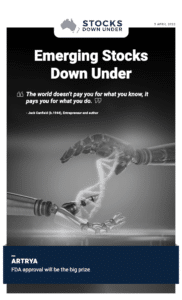 Artrya: FDA approval will be the big prize
Artrya (ASX: AYA) is one of the ASX's newest medtech stocks. It has a software suite of products that helps to identify conditions that lead to heart attacks, such as Coronary Artery Disease (CAD). It has already been approved by Australia's TGA but now it is aiming for approval from the FDA. The company's fate hinges on if it'll obtain the green light. But if it succeeds, it will have access to the word's largest healthcare market.
Click here to read the previous edition of Emerging Stocks Down Under published 29 March 2022
For in-depth research reports or to keep up-to-date on the latest Stocks Down Under news see our parent company, Pitt Street Research, or follow us on Facebook and Twitter.