Emerging Stocks Down Under 16 August 2022: Telix Pharmaceuticals (ASX:TLX)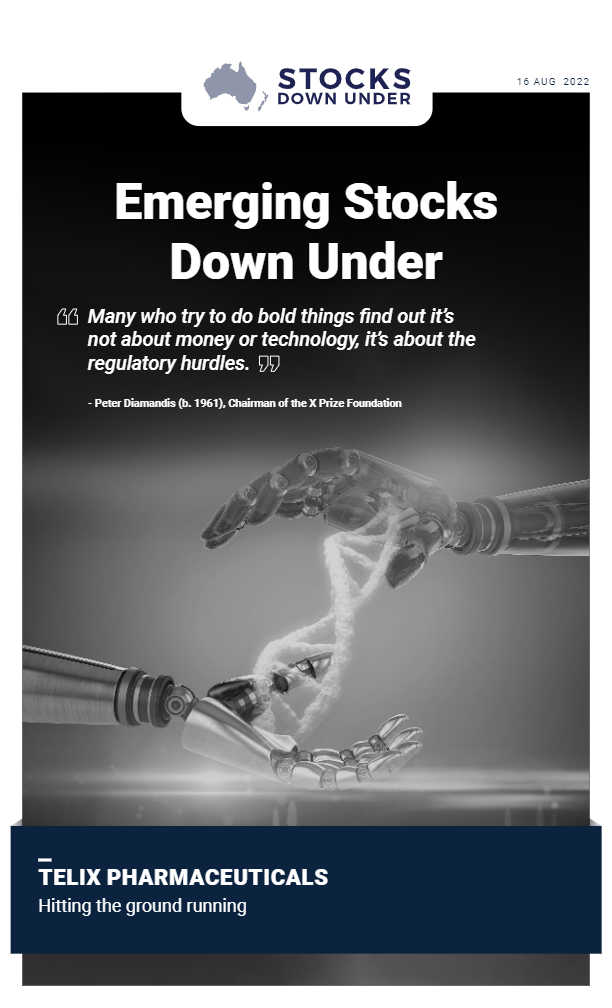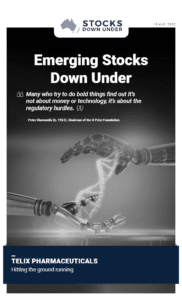 Telix Pharmaceuticals: Hitting the Ground Running
This week in Emerging Stocks Down Under we turn our attention to another Biotech that went on a run in the 18 months after the Corona Crash, then retreated but has risen again on the back of good news. Telix Pharmaceuticals (ASX: TLX), unlike Imugene (ASX: IMU), has finally got a product on the market, a prostate cancer imaging diagnostic called Illuccix. And its second quarter of sales saw a jump of roughly 10x.
Click here to read the previous edition of Emerging Stocks Down Under published 9 August 2022.
For in-depth research reports or to keep up-to-date on the latest Stocks Down Under news see our parent company, Pitt Street Research, or follow us on Facebook and Twitter.