Resources Stocks Down Under 18 November 2021: Geopacific Resources, Hammer Metals, Meteoric Resources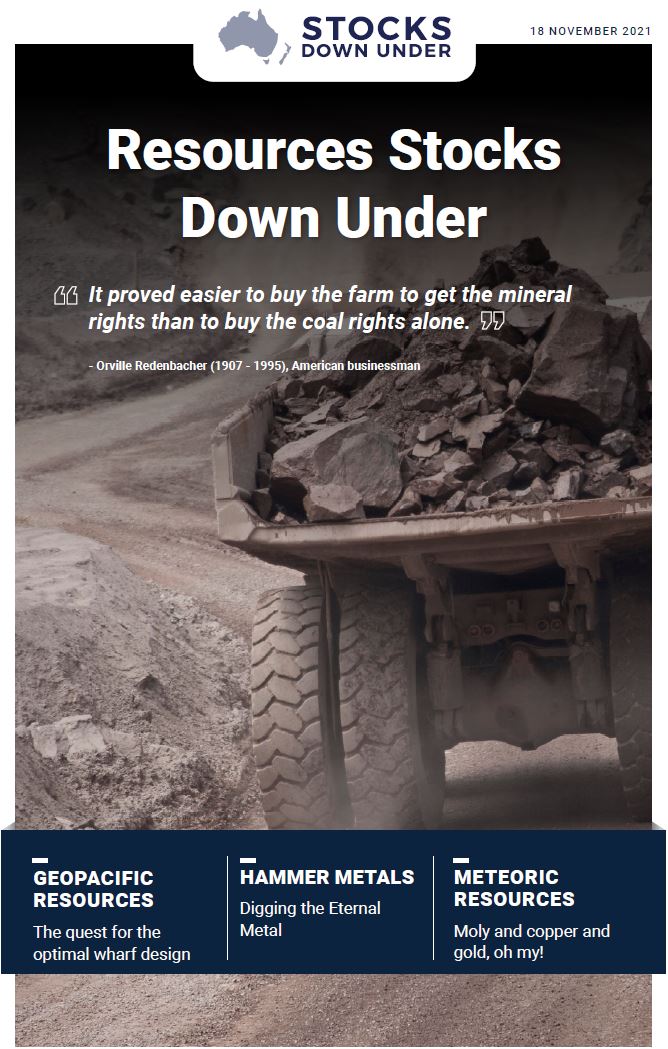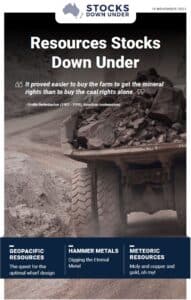 Geopacific Resources: The quest for the optimal wharf design
In today's edition of Resources Stocks Down Under, the gold project developer Geopacific Resources hasn't quite come around since we last wrote about it in this publication on 5 June 2020. At that time the stock was trading at $0.45 and the company was seeking project financing for its forthcoming Woodlark Gold Mine in Papua New Guinea. Close to eighteen months later the financing has been secured, but the project has been slightly delayed because, of all things, the cost of a wharf on Woodlark Island.
Also in today's edition, a look at copper and gold miner Hammer Metals (ASX: HMX) and gold and copper miner Meteoric Resources (ASX: MEI).
We last wrote about the Geopacific Resources on 5 June 2020.
Click here to read the previous edition of Resources Stocks Down Under published 11 November 2021
For in-depth research reports or to keep up-to-date on the latest Stocks Down Under news see our parent company, Pitt Street Research, or follow us on Facebook and Twitter.