Emerging Stocks Down Under 11 May 2021: Kazia Therapeutics, Little Green Pharma, Eden Innovations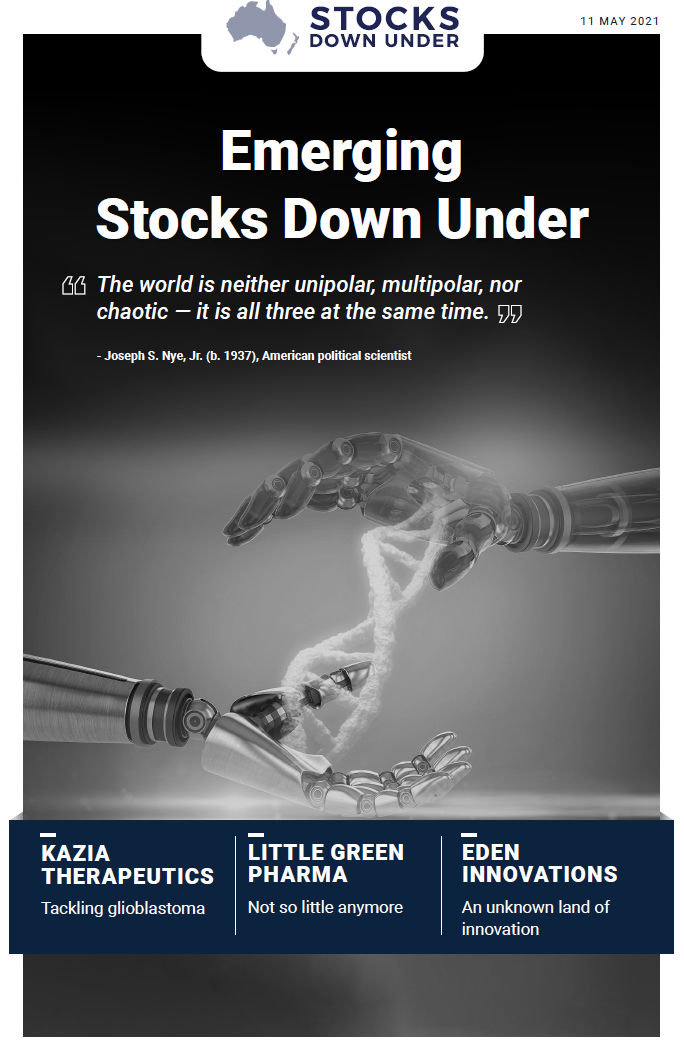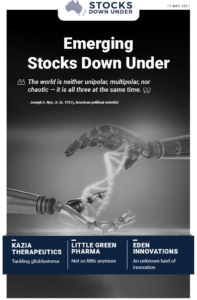 Kazia Therapeutics: Tackling glioblastoma
In today's edition of Emerging Stocks Down Under, Sydney-based biotech Kazia Therapeutics is making waves in its treatment of rare brain cancers, including glioblastoma, one of the rarest, but most aggressive tumours. Despite the high morbidity rates associated with glioblastoma combined with limited available therapies, the company's lead drug could help to address the unmet needs in existing brain cancer treatments.
Also in today's edition, a look at medical cannabis producer the Little Green Pharma (ASX: LGP) and hydrogen technology developer Eden Innovations (ASX: EDE).
Click here to read the previous edition of Emerging Stocks Down Under published 4 May 2021
For in-depth research reports or to keep up-to-date on the latest Stocks Down Under news see our parent company, Pitt Street Research, or follow us on Facebook and Twitter.