Resources Stocks Down Under 15 April 2021: Neometals, Metals X, FYI Resources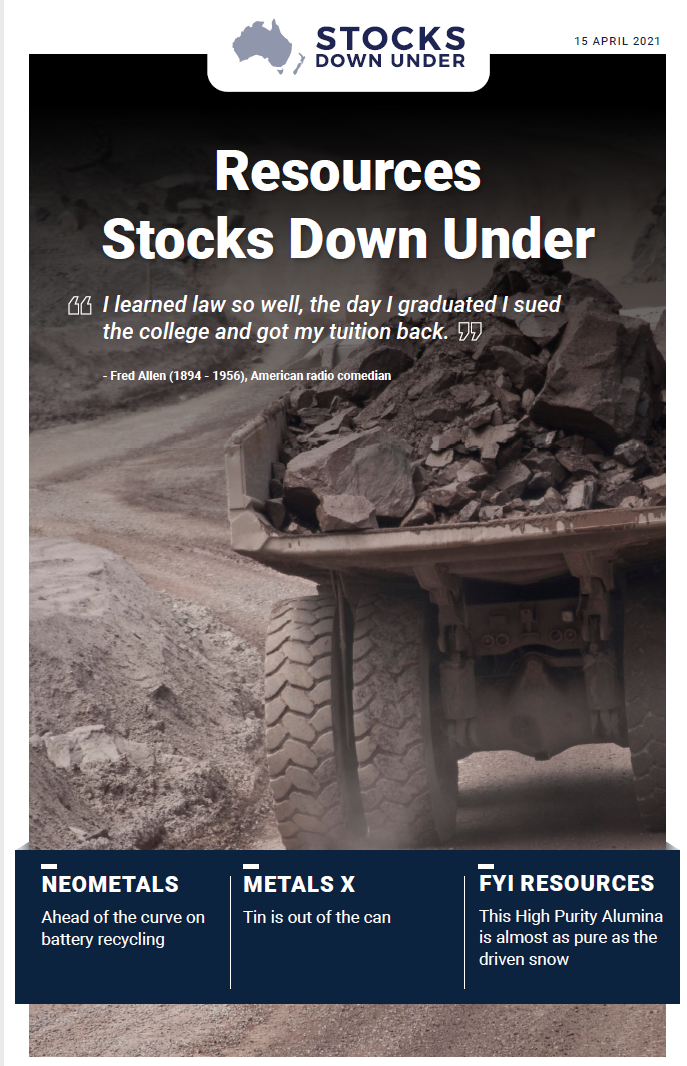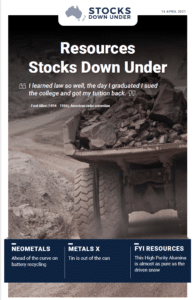 Neometals: Ahead of the curve on battery recycling
In today's edition of Resources Stocks Down Under, stock in Neometals, a Perth-based company involved in various battery-related projects, was changing hands at only 14 cents on 14 July 2020. Then suddenly the stock took flight and by 11 February 2021 it was 42 cents. The reason for all the excitement was significant progress for Neometals's lithium-ion battery recycling technology. Under an August 2020 agreement with the SMS Group, a demonstration plant for the technology will now be built in Germany.
Also in today's edition, a look at tin miner Metals X (ASX: MLX) and high purity alumina miner FYI Resources (ASX: FYI).
Click here to read the previous edition of Resources Stocks Down Under published 8 April 2021
For in-depth research reports or to keep up-to-date on the latest Stocks Down Under news see our parent company, Pitt Street Research, or follow us on Facebook and Twitter.