Property Stocks Down Under 27 July 2022: BWP Trust (ASX:BWP)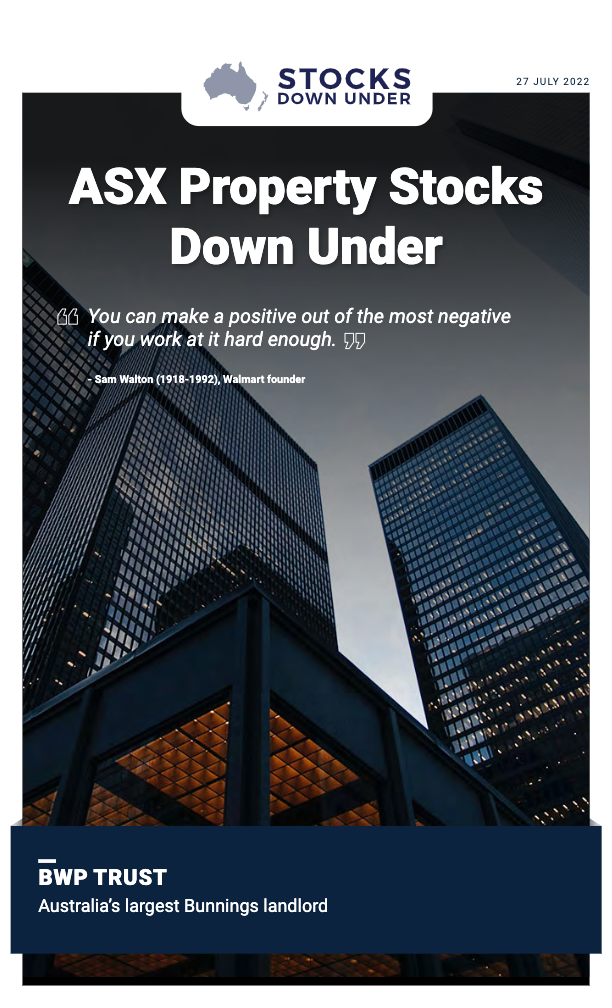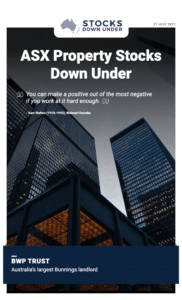 BWP Trust: Australia's largest Bunnings landlord
After last week's look into a REIT with exposure a uniquely American staple (the college system), we turn our attention to a REIT offering exposure to a uniquely Australian staple – Bunnings. And this REIT, BWP Trust (ASX: BWP), is actually holding up well this year, with a loss of just 2% (a fraction of the ASX 200 REIT Index's 20% loss), not to mention a 40% gain on a 5-year basis. Why has it held up so far and can shareholders expect its outperformance to continue (if not perform even better)?
Click here to read the previous edition of Property Stocks Down Under published 20 July 2022.
For in-depth research reports or to keep up-to-date on the latest Stocks Down Under news see our parent company, Pitt Street Research, or follow us on Facebook and Twitter.