Resources Stocks Down Under 2 December 2021: Prospect Resources, Hyperion Metals, Canyon Resources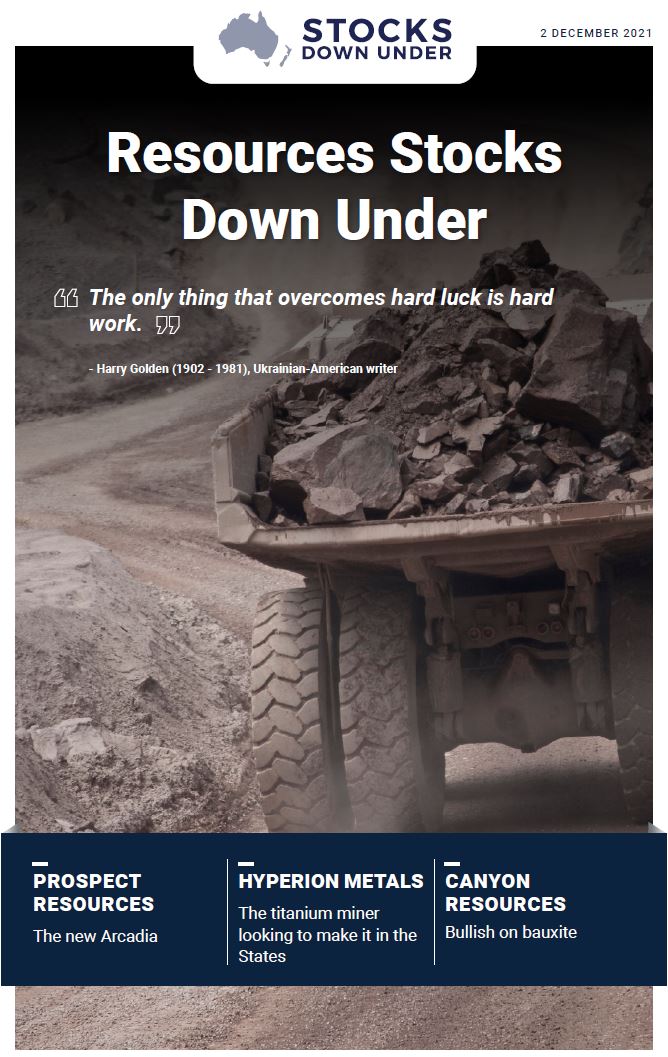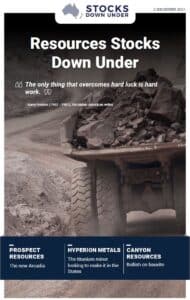 Prospect Resources: The new Arcadia
In today's edition of Resources Stocks Down Under, Prospect Resources reckons it has found its company maker in Zimbabwe. That's right, Zimbabwe. Believe it or not, that southern African country is not a bad place to develop a new mine these days. Prospect's Arcadia Lithium Mine near Harare is one of the few advanced lithium projects in a country with fairly untapped lithium resources, giving it some extra credibility with offtake customers now that the company has improved Arcadia's economic outlook.
Also in today's edition, a look at titanium miner Hyperion Metals (ASX: HYM) and bauxite miner Canyon Resources (ASX: CAY).
Click here to read the previous edition of Resources Stocks Down Under published 25 November 2021
For in-depth research reports or to keep up-to-date on the latest Stocks Down Under news see our parent company, Pitt Street Research, or follow us on Facebook and Twitter.