Resources Stocks Down Under 13 October 2022: Austral Resources (ASX:AR1)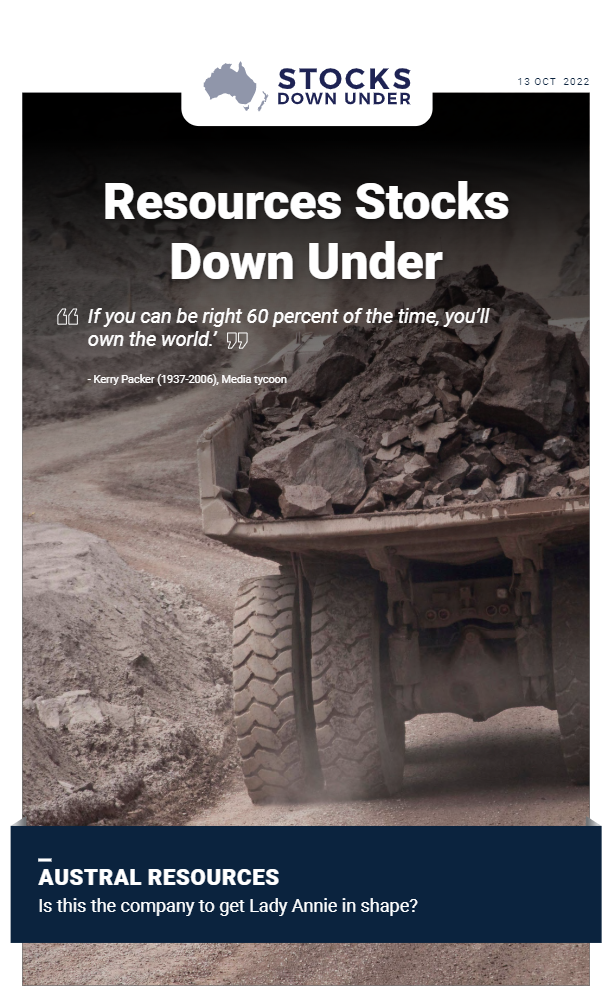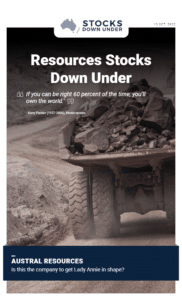 Austral Resources: Is this the company to get Lady Annie in shape?
The Lady Annie copper project in Queensland's Mt Isa copper mining district has had several owners over the years, including Nathan Tinkler, but is now in the hands of Austral Resources (ASX: AR1). Austral has a deal for four years offtake at Anthill and an exploration partnership for surrounding tenements. But Austral has not been without its challenges and faces a number of issues to resolve.
Click here to read the previous edition of Resources Stocks Down Under published 6 October 2022.
For in-depth research reports or to keep up-to-date on the latest Stocks Down Under news see our parent company, Pitt Street Research, or follow us on Facebook and Twitter.