Resources Stocks Down Under 15 December 2022: Otto Energy (ASX:OEL)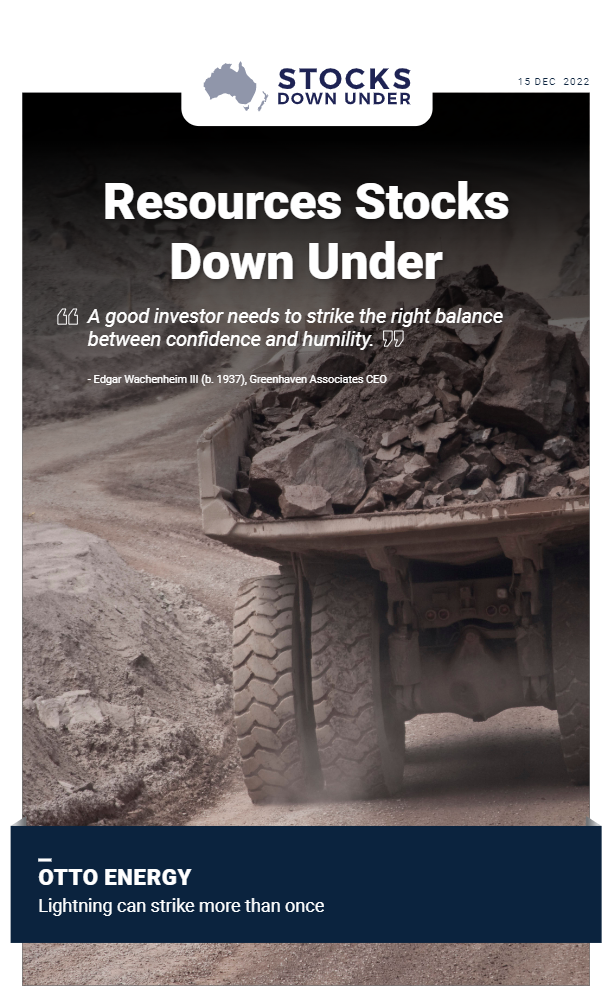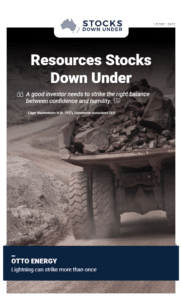 Otto Energy: Lightning can strike more than once
It's hard to believe that an oil and gas company could be this inexpensive. The Houston-based Otto Energy, with interests in a number of producing fields in the Gulf of Mexico, enjoyed US$40.6m in revenue in FY22 and US$30.2m in EBITDAX (that is EBITDA with exploration expense added back). But right now the Enterprise Value of the stock is just US$23m. That's right. With Otto Energy you get your money back with less than one year's earnings.
Click here to read the previous edition of Resources Stocks Down Under published 8 December 2022.
For in-depth research reports or to keep up-to-date on the latest Stocks Down Under news see our parent company, Pitt Street Research, or follow us on Facebook and Twitter.