Resources Stocks Down Under 9 June 2022: Centrex (ASX:CXM)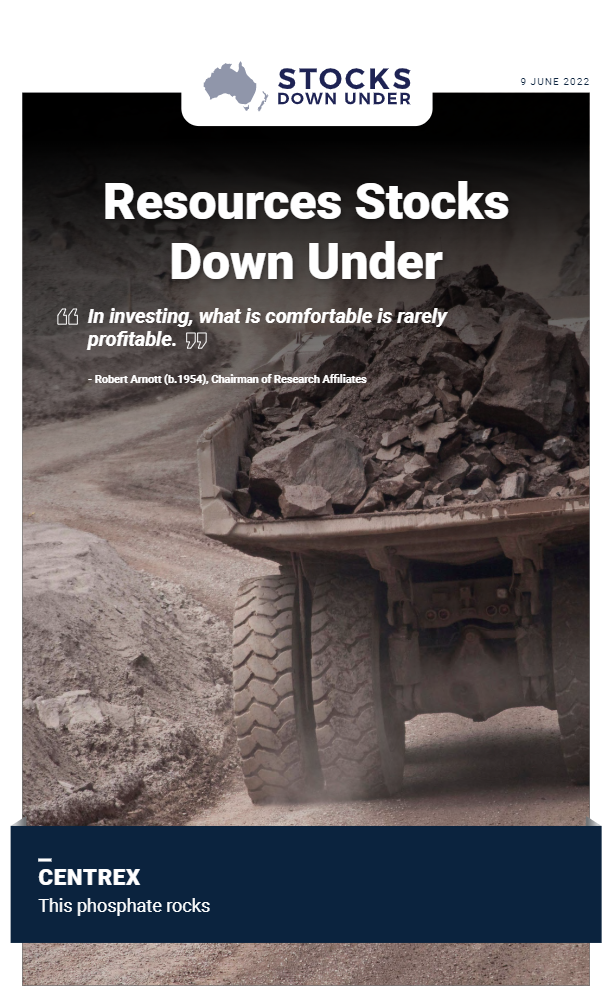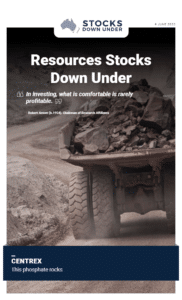 Centrex: This phosphate rocks
In August 2021 the Adelaide-based Centrex (ASX:CXM) updated the Definitive Feasibility Study it had previously completed for its Ardmore Phosphate Rock Project in Queensland. The project now had a pre-tax NPV of $166m on a 10% discount rate. No one paid attention, however, until October, when Centrex bagged Samsung as a potential offtake partner. Now with the world running very short on fertiliser, Centrex is well placed.
Click here to read the previous edition of Resources Stocks Down Under published 2 June 2022
For in-depth research reports or to keep up-to-date on the latest Stocks Down Under news see our parent company, Pitt Street Research, or follow us on Facebook and Twitter.