Emerging Stocks Down Under 21 December 2021: RPMGlobal Holdings, Vista Group International, EchoIQ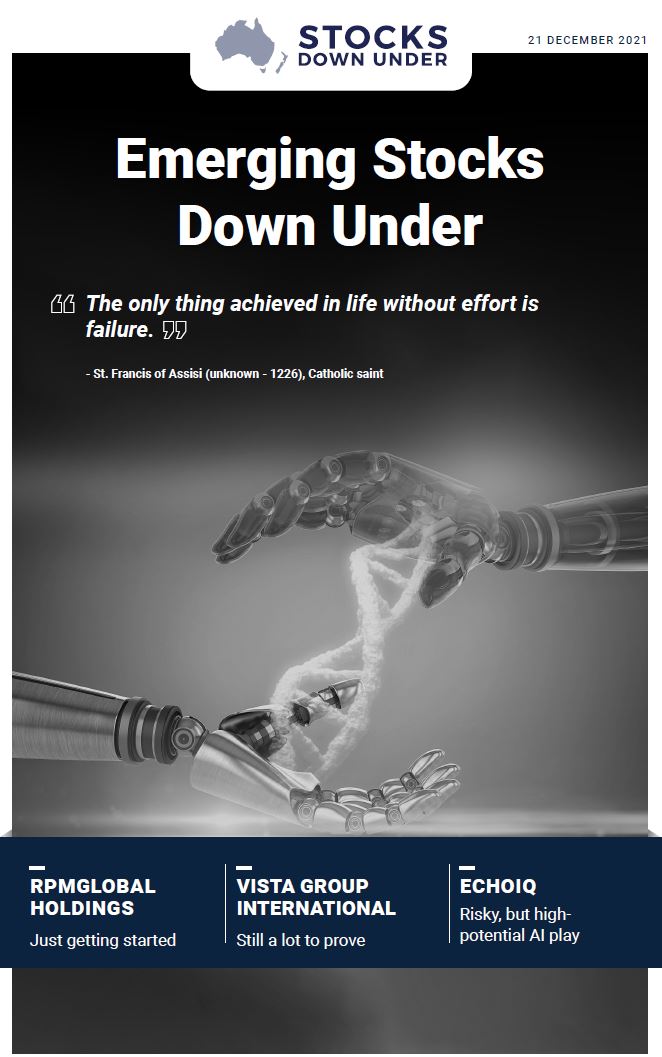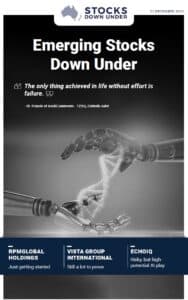 RPMGlobal Holdings: Just getting started
In today's edition of Emerging Stocks Down Under, Brisbane-based RPMGlobal is unlike most of the mining services companies we have covered at Stocks Down Under. While the company provides standard advisory, technical consulting and training services (specifically related to mine planning), it also provides mining software. Yes, it's true, the mining industry has moved past pickaxes and canaries and it is now a much more technology-driven business. That technological boom has led to RPM's stock to perform strongly over the last year and we think it's just getting started.
Also in today's edition, a look at cinema software company Vista Group International (ASX: VGL) and AI data analytics EchoIQ (ASX: EIQ).
Click here to read the previous edition of Emerging Stocks Down Under published 14 December 2021
For in-depth research reports or to keep up-to-date on the latest Stocks Down Under news see our parent company, Pitt Street Research, or follow us on Facebook and Twitter.