Emerging Stocks Down Under 23 November 2021: Rubicon Water, Alexium International Group, Vectus Biosystems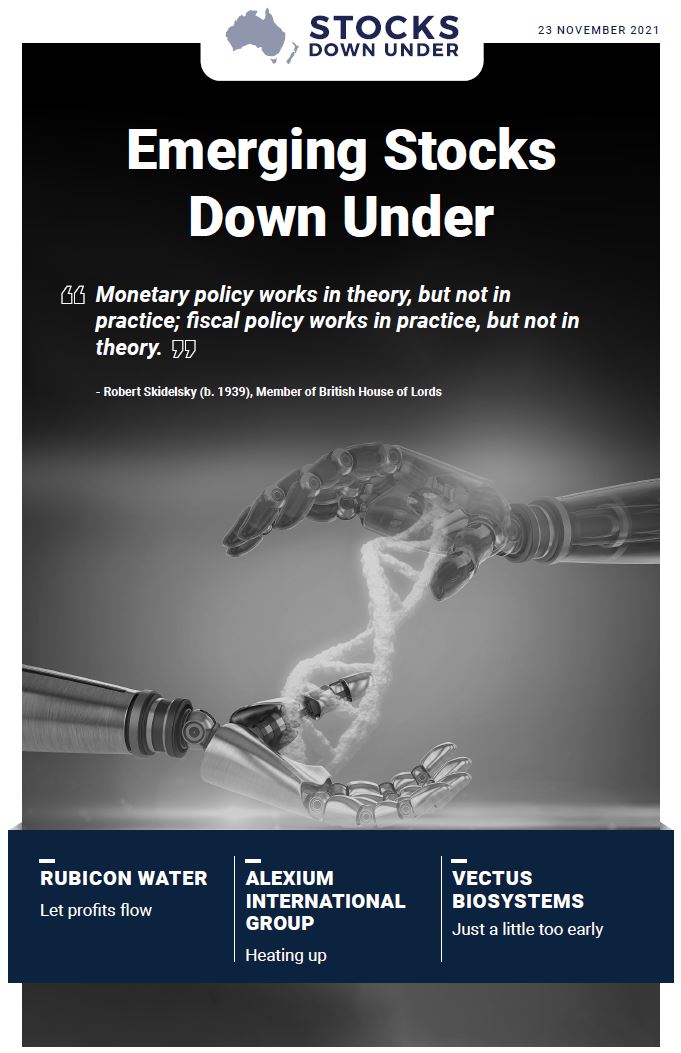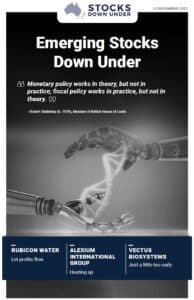 Rubicon Water: Let profits flow
In today's edition of Emerging Stocks Down Under, headquartered in Melbourne, Rubicon Water is attempting to take its 218 patents and stop the rampant waste of water in the world-wide agricultural industry. The systems Rubicon sells allow farmers and all of those who use gravity-fed irrigation networks to drastically increase the control over the flow of water. This may seem like a matter of sustainability for sustainability's sake, but water is becoming ever scarcer and the price is going to rise. This is one of the reasons why Rubicon Water shareholders have been provided with a torrent of earnings growth.
Also in today's edition, a look at clothing technology developer Alexium International Group (ASX: AJX) and water control and management system developer Rubicon Water (ASX: RWL).
Click here to read the previous edition of Emerging Stocks Down Under published 16 November 2021
For in-depth research reports or to keep up-to-date on the latest Stocks Down Under news see our parent company, Pitt Street Research, or follow us on Facebook and Twitter.