Small Cap Stocks Down Under 23 December 2021: Sequoia Financial Group, ReTech Technology, BlackWall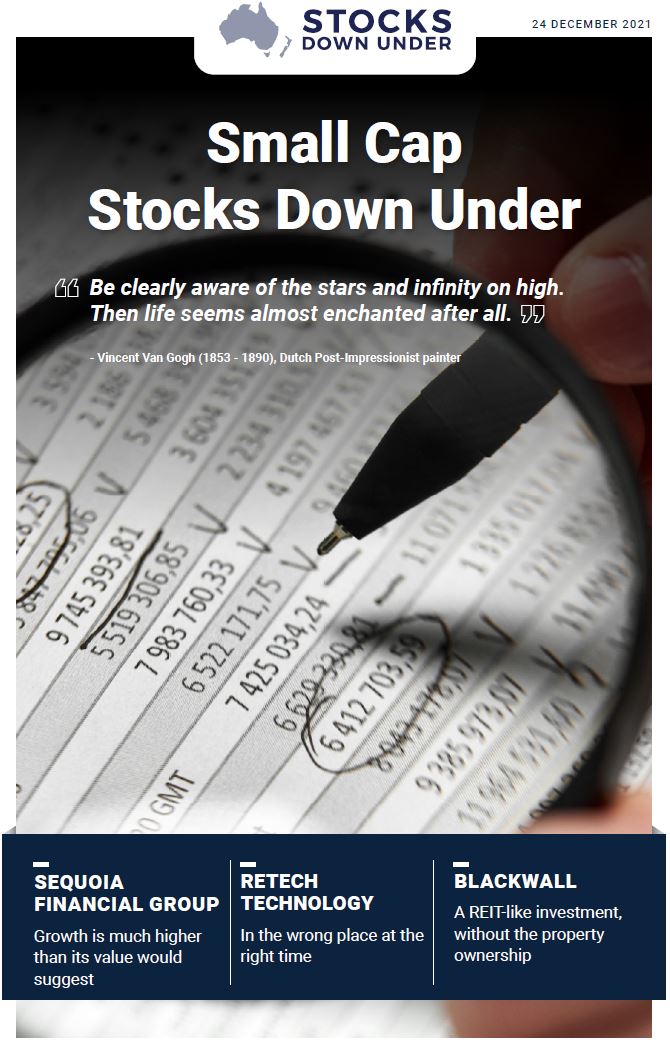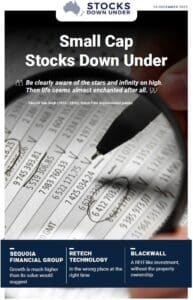 Sequoia Financial Group: Growth is much higher than its value would suggest
In today's edition of Small Cap Stocks Down Under, headquartered in Sydney, the Sequoia Financial Group has had a strong start to FY22, with the stock rallying 16.1% so far. The company operates as an integrated financial services company that provides its clients with a combination of products and services that enable them to growth their assets regardless of their investment style. What's so interest about Sequoia is that the stock is currently valued at a trailing 12-month Price/Earnings multiple of only 15.8x, despite having an indicative dividend of 8% and the fact that it grew its Net
Profit After Tax by 181% in FY21. So, what's exactly is going on here?
Also in today's edition, a look at Chinese e-learning platform ReTech Technology (ASX: RTE) and real estate investment structure manager BlackWall (ASX: BWF).
We last wrote about the BlackWall's related entity WOTSO Property Group (ASX: WOT) on 27 August 2021.
Click here to read the previous edition of Small Cap Stocks Down Under published 17 December 2021
For in-depth research reports or to keep up-to-date on the latest Stocks Down Under news see our parent company, Pitt Street Research, or follow us on Facebook and Twitter.