Small Cap Stocks Down Under 14 October 2022: Pioneer Credit (ASX:PNC)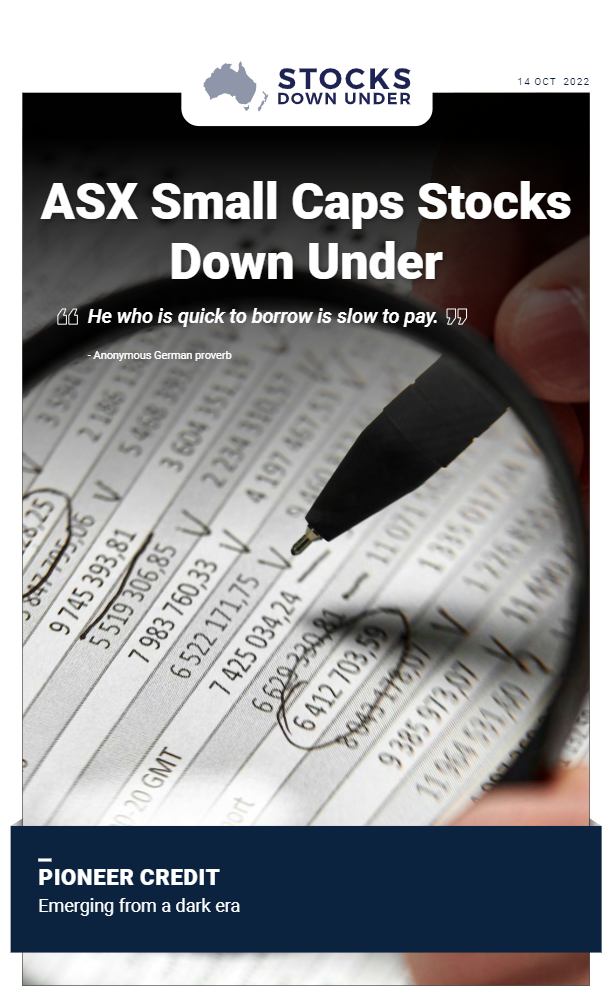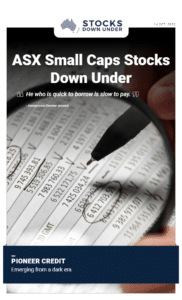 Pioneer Credit: Emerging from a dark era
Sometimes when lenders, such as the big banks, are owed money and are sick of waiting for repayment, they pass the job on to debt management firms and Pioneer Credit (ASX: PNC) is one of them. Pioneer has gone through a difficult few years that nearly caused it to collapse. But if its FY22 results are anything to go by, Pioneer just might have a very bright future ahead.
Click here to read the previous edition of Small Cap Stocks Down Under published 7 October 2022.
For in-depth research reports on ASX-listed stocks, check out our parent company, Pitt Street Research, or follow us on Facebook and Twitter.