Small Cap Stocks Down Under 19 August 2022: Perenti (ASX:PRN)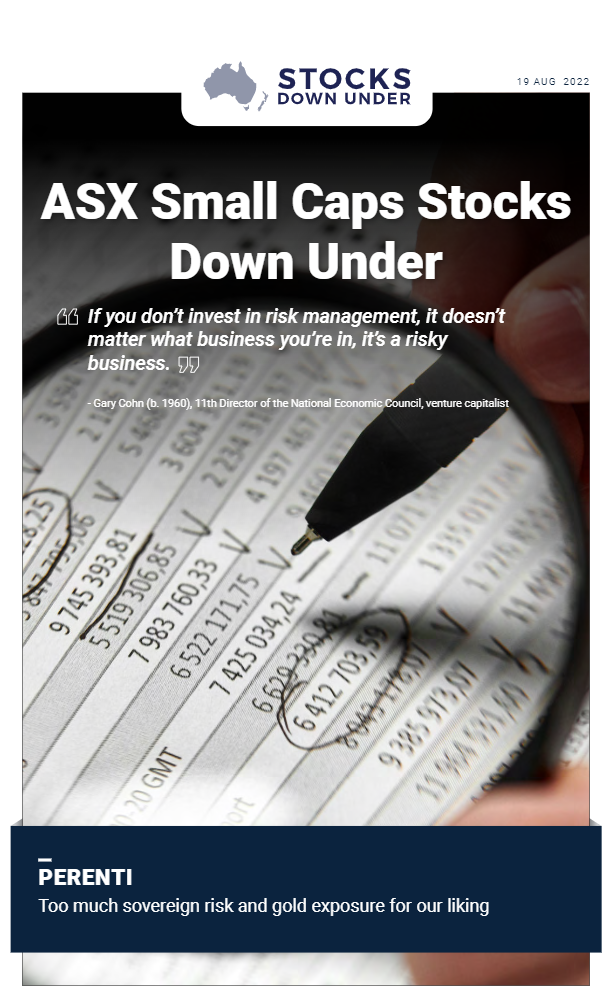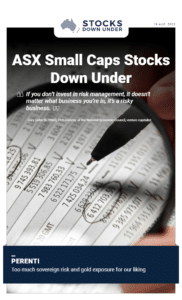 Perenti: Too much sovereign risk and gold exposure for our liking
It's been more than two years since we last covered mining services company Perenti (ASX: PRN). In
April 2020, it had dropped from $2.36 less than six months earlier to $0.795, thanks to a number of hits, culminating in the Corona Crash. We said the stock was good buying at that time and you may think we were wrong given the share price is roughly 70 cents now, although the shares traded well over $1.00 in the twelve months after we published. Can Perenti bounce back again from where it is today? As recent history has shown, that will hinge on what happens in the jurisdictions it operates in and the gold price – neither of which we can have complete confidence in.
Click here to read the previous edition of Small Cap Stocks Down Under published 12 August 2022.
For in-depth research reports on ASX-listed stocks, check out our parent company, Pitt Street Research, or follow us on Facebook and Twitter.