Emerging Stocks Down Under 1 June 2021: Straker Translations, Playside Studios, Firstwave Cloud Technology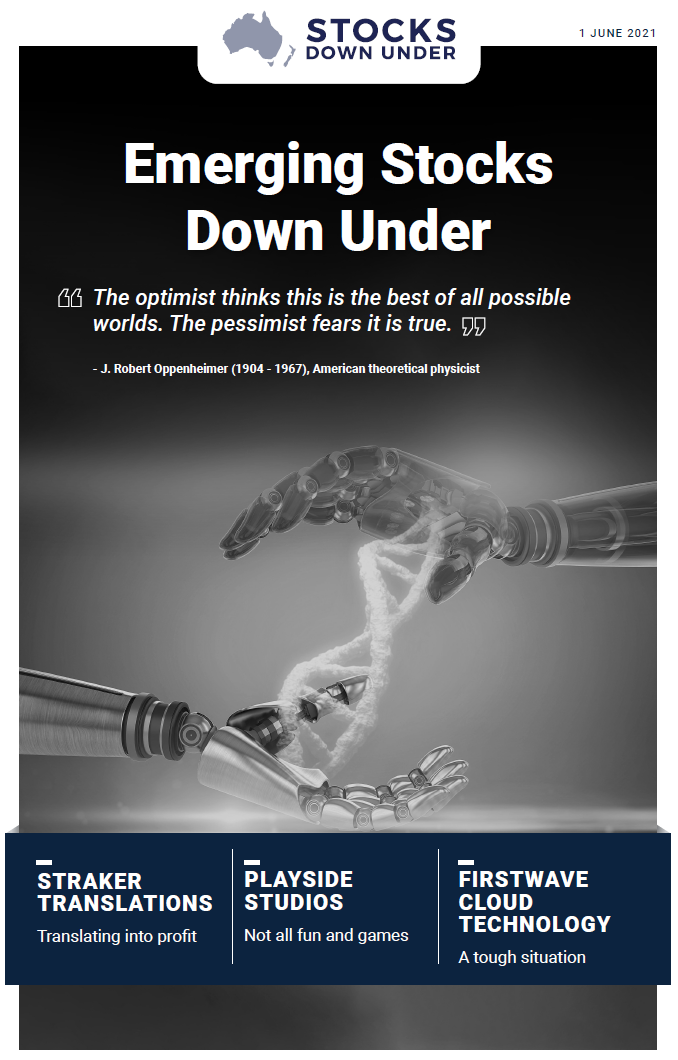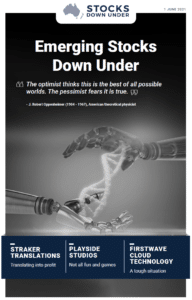 Straker Translations: Translating into profit
In today's edition of Emerging Stocks Down Under, headquartered in Auckland, New Zealand, is a company looking to translate its way into profit. Straker Translations uses Artificial Intelligence in its translation platform for businesses. This platform was far from simple to develop, with the company spending the last eight years attempting to perfect it. Despite revenue increasing 9% year-over-year to $14.8m, profits declined significantly to a loss of $2.5m during 1HY21. This might be why a few directors have been selling heavily recently..
Also in today's edition, a look at mobile game developer Playside Studios (ASX: PLY) and cloud-based cyber security firm Firstwave Cloud Technology (ASX: FCT).
Click here to read the previous edition of Emerging Stocks Down Under published 25 May 2021
For in-depth research reports or to keep up-to-date on the latest Stocks Down Under news see our parent company, Pitt Street Research, or follow us on Facebook and Twitter.