ASX Top 200 Stocks Down Under 13 September 2021: Tabcorp, Sims Limited, Blackmores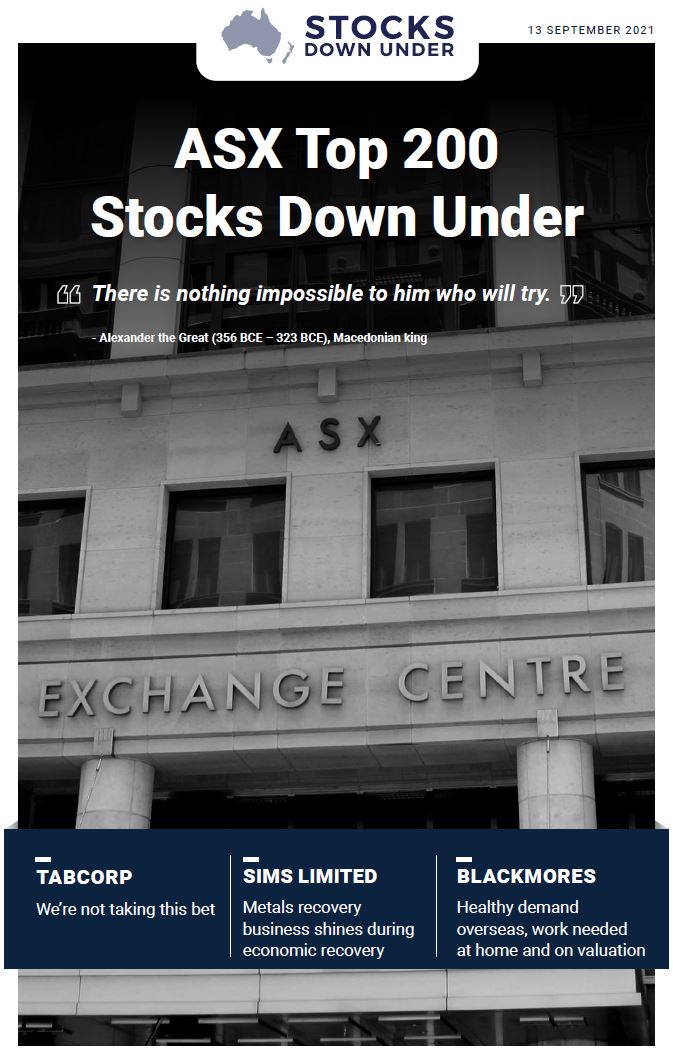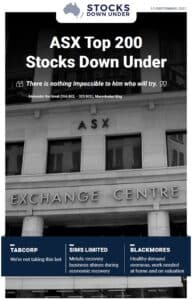 Tabcorp: We're not taking this bet
In today's edition of ASX Top 200 Stocks Down Under, at the time of our 12 March 2020 Stocks Down Under report, all bets were off for Tabcorp, the Melbourne-based gaming, lotteries and wagering services operator. The impact of the coronavirus weighed heavy on the global tourism and leisure industry and sent the share to a ten-year low. The global recovery has improved the company's share price and a pending demerger stands to unlock value for shareholders. However, given the valuation and uncertainty around the split-up, we prefer to observe from the sidelines for now.
Also in today's edition, a look at metal waste recycling Sims Limited (ASX: SGM) and vitamins and supplements producer and developer Blackmores (ASX: BKL).
We last wrote about the Tabcorp, Sims Limited, and Blackmores on 12 March 2020, 19 March 2020, and 10 March 2020, respectively.
Click here to read the previous edition of ASX Top 200 Stocks Down Under published 6 September 2021
For in-depth research reports or to keep up-to-date on the latest Stocks Down Under news see our parent company, Pitt Street Research, or follow us on Facebook and Twitter.