Small Cap Stocks Down Under 28 January 2022: Vulcan Steel, RAM Essential Services Property Fund, CTI Logistics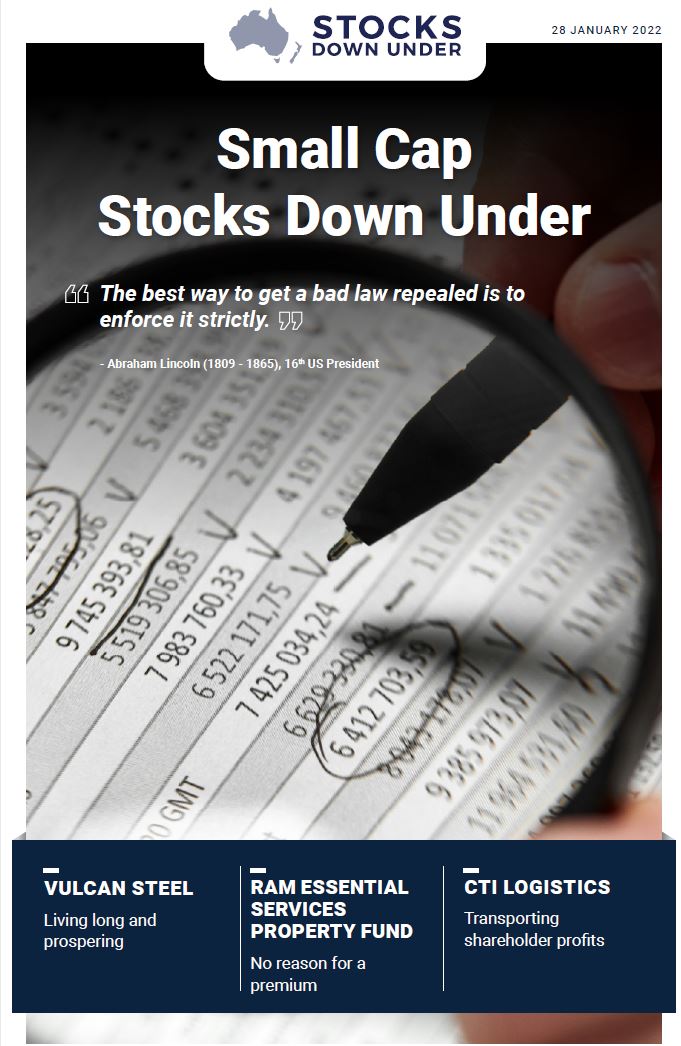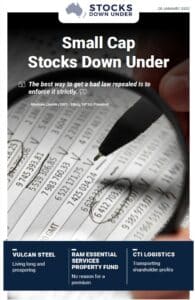 Vulcan Steel: Living long and prospering
In today's edition of XXX Stocks Down Under, one of the newer additions to the ASX is Vulcan Steel, a steel processor and distributor from New Zealand. Vulcan listed on the ASX and NZX on 4 November 2021 at A$7.10 per share. After initially rallying approximately 10%, it has been traded sidewise. The market consensus forecast has FY24's EBITDA results as effectively the same as FY22, but with Australasia's construction and manufacturing activity re-emerging, does that seem likely?  Let's find out.
Also in today's edition, a look at REIT RAM Essential Services Property Fund (ASX: REP) and logistics and transportation services provider CTI Logistics (ASX: CLX).
Click here to read the previous edition of Small Cap Stocks Down Under published 21 January 2022
For in-depth research reports or to keep up-to-date on the latest Stocks Down Under news see our parent company, Pitt Street Research, or follow us on Facebook and Twitter.