Emerging Stocks Down Under 29 June 2021: Kleos Space, Digital Wine Ventures, Fatfish Group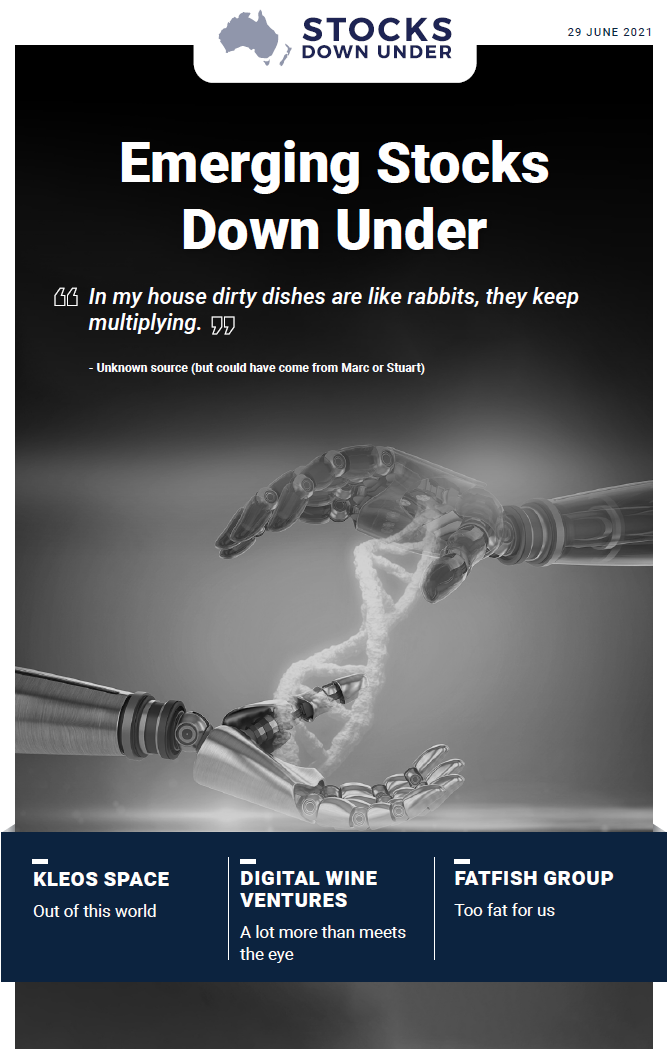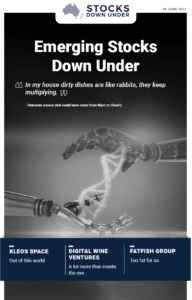 Kleos Space: Out of this world
In today's edition of Emerging Stocks Down Under, Kleos Space is headquartered in Luxembourg. Yes, that's right, there are more companies involved in the race to capitalise on space than SpaceX, Blue Origin and Virgin Galactic. Although, Kleos is not looking to put people in space, but rather capitalise on the need for additional satellite infrastructure for the digital age. We think this race has just begun with Kleos' first successful satellite cluster already in orbit and EBITDA profit on the horizon.
Also in today's edition, a look at global wine marketplace Digital Wine Ventures (ASX: DW8) and private equity investment firm the Fatfish Group (ASX: FFG).
Click here to read the previous edition of Emerging Stocks Down Under published 22 June 2021
For in-depth research reports or to keep up-to-date on the latest Stocks Down Under news see our parent company, Pitt Street Research, or follow us on Facebook and Twitter.