Stocks Down Under gives you an information advantage to better invest and trade in ASX-listed stocks!
Get access to Marc & Stuart's Top Picks: The best stock picks across our ASX coverage universe.
Our five weekly publications cover all relevant sectors on ASX.
The weekly Investor Webinars help improve your investment performance.
All based on our very extensive experience in equities markets around the world.
Publications packed with quality stock ideas every week!
Marc & Stuart's Top Picks
There is a lot of information out there and sometimes it's just very hard to separate the noise from the good investment ideas.
Marc & Stuart's Top Picks brings together the best the ASX has to offer. It is a condensed list of our best ASX-listed stock ideas ... included with your subscription.
Investing made easier!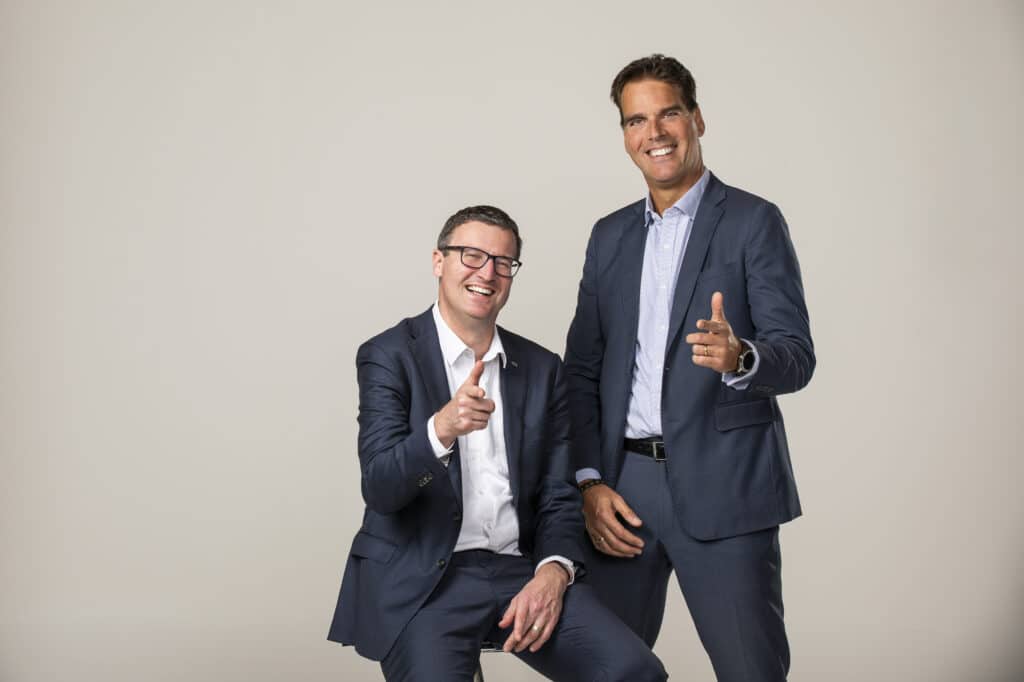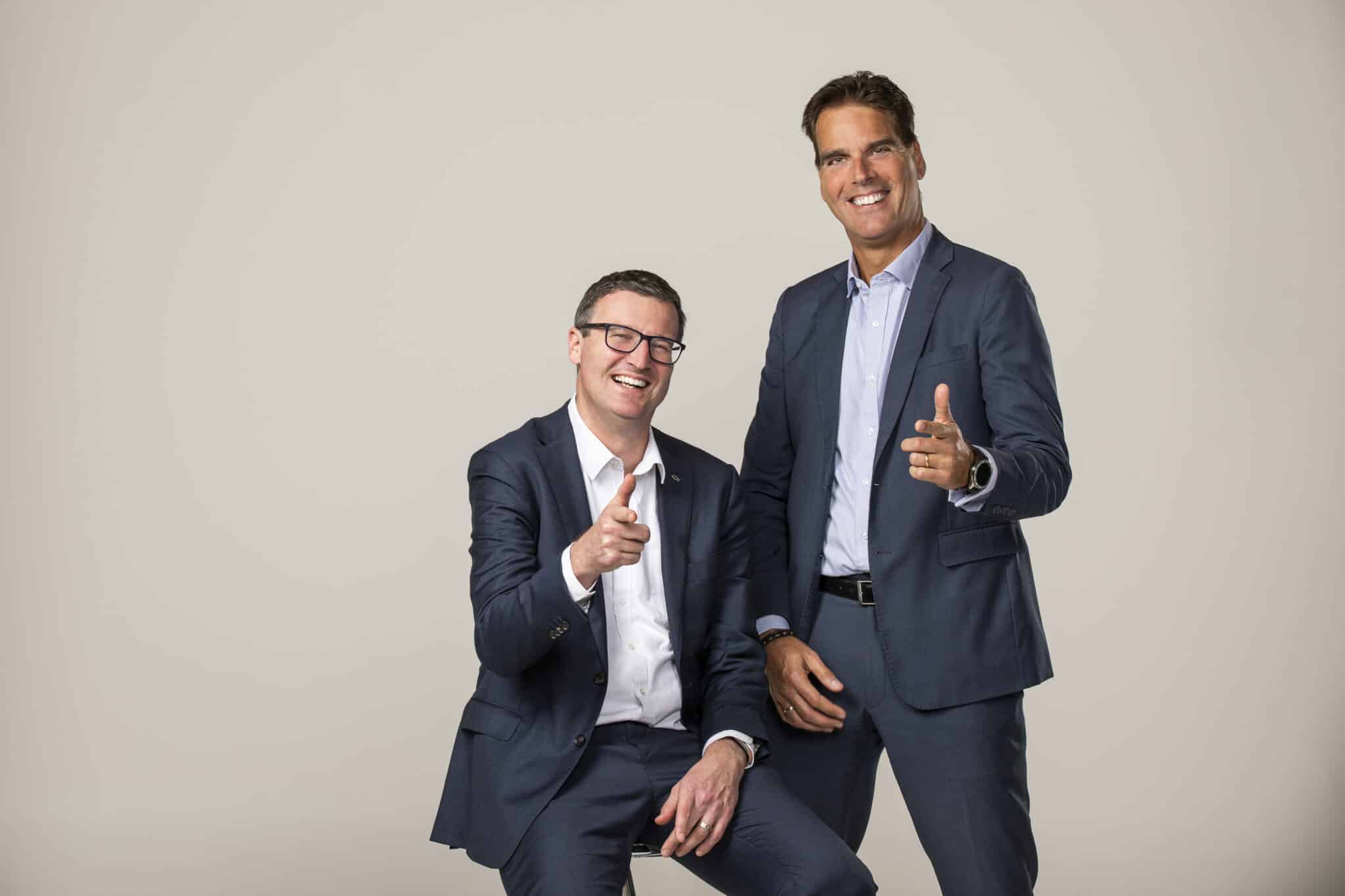 With a 30-day FREE TRIAL you get access to
Marc & Stuart's Top Picks
5 editions of Stocks Down Under every week
Our weekly Investor Webinar
The most recent editions of Stocks Down Under in our stocks library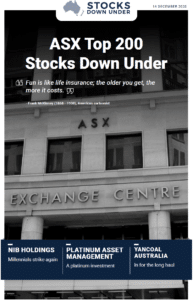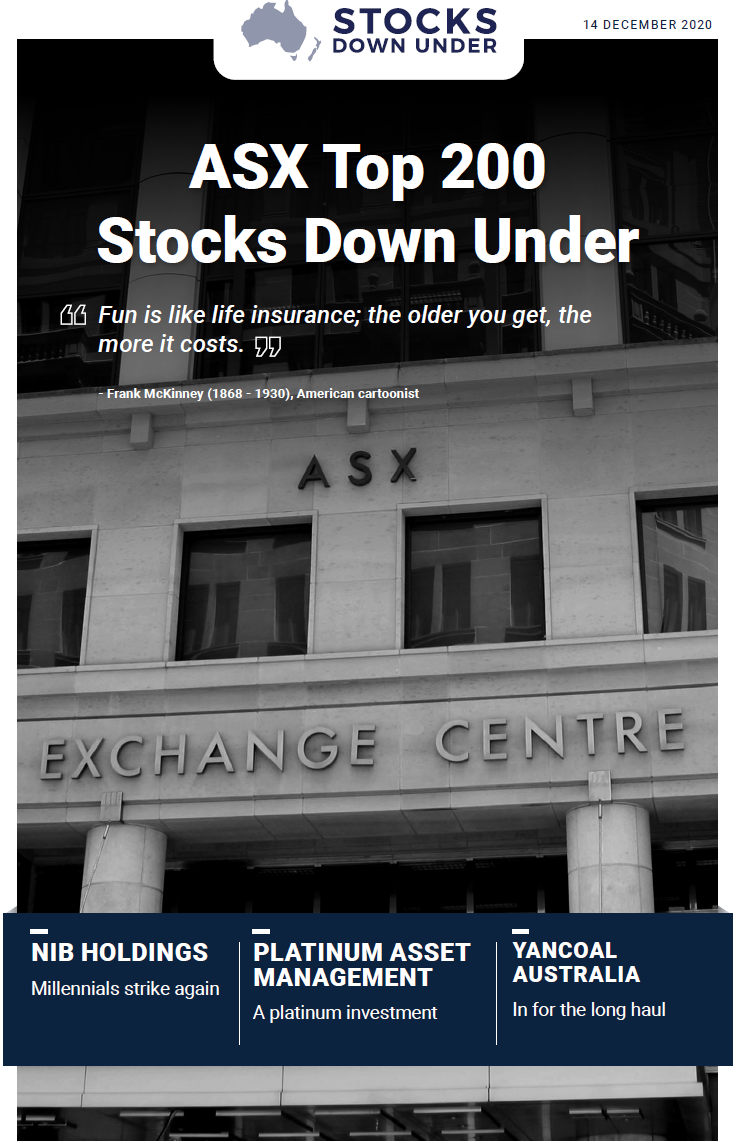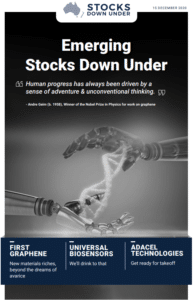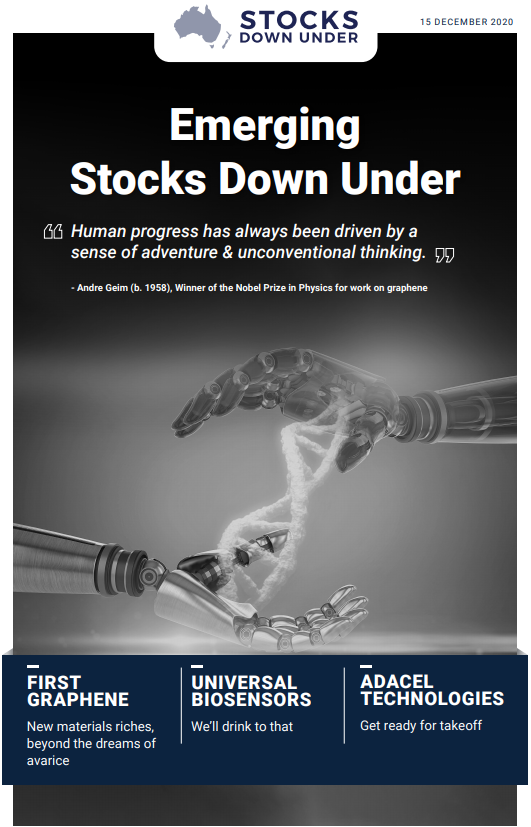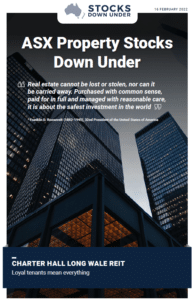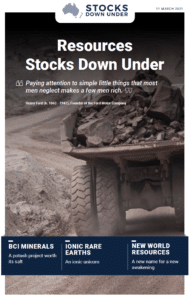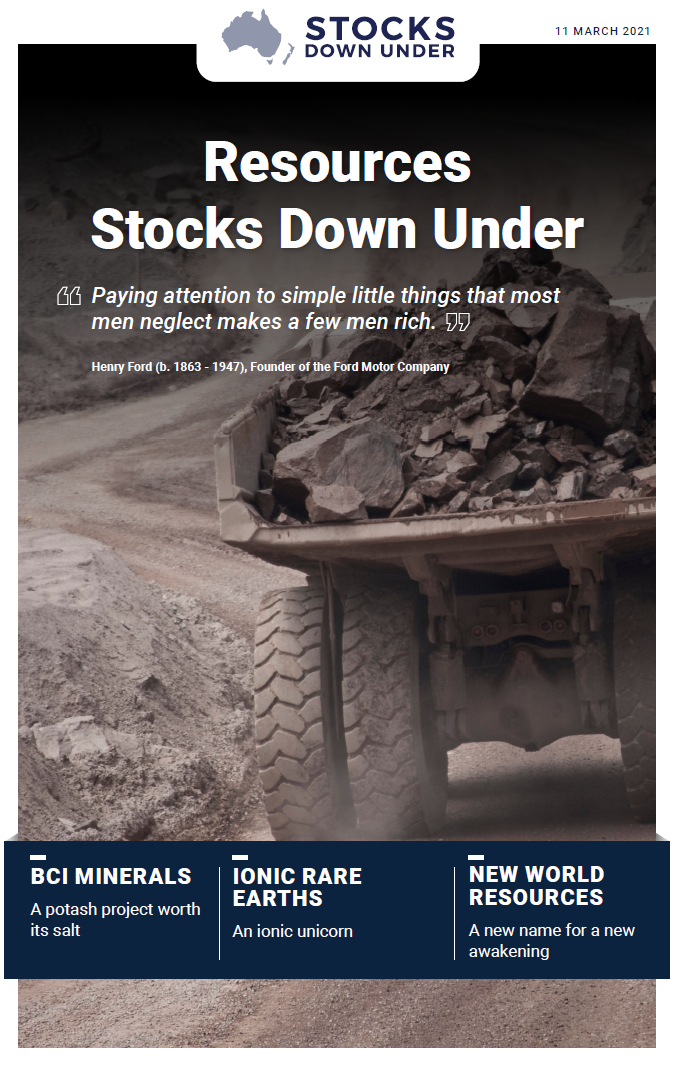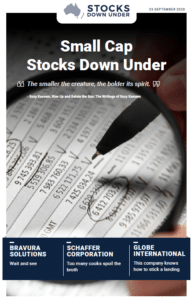 Membership Options
Start with a 30-day trial. No charge on sign-up
A few words from our readers
Timothy P, Strategy Consultant
I'm a satisfied subscriber. Keep up the good work.
Anil Mongia
Excellent Up-to-date coverage of ASX listed stocks.
Lincoln Liu
Covers fundamentals really well and also trading ideas.
Philip Ewart
I'm only new to this service but very very impressed.
David McAuliffe
1 September 2020
This is by far my favourite publication for Aussie stock picks. The quality of the analysis is well beyond what the monthly price would suggest and I've uncovered some real gems that my other services had missed all together.
Mike Hale
22 July 2020
I had some healthy skepticism when I first signed up for Stocks Down Under but the wins I had in the first two months more than covered the annual cost of the subscription and I'm now well in front. I highly recommend this to investors of all levels.
Paul Mahoney
22 January 2021
I'm very pleased to have subscribed. I haven't used as much of the material as I could have, but my stock selections based on your newsletters (which are clear and concise) have performed extremely well, e.g. BTH, CGS and WBT. My available cash at the time was limited so the holdings were relatively small, but they have greatly improved my portfolio's performance and given me more flexibility with future selections.
Thandi S.
Started investing this year in March, lost a bit of money following pump & dump stocks online. Since signing up with Stocks Down Under have made profits on their recommendations and learnt a lot about the companies in the recommendations. Also very impressed with the service and quick responses to any of my questions.
Chris D.
I'd like to thank you for providing a fantastic resource. You clearly put a huge amount of work into your research and the model portfolio's are an excellent guide. I'm very happy I subscribed - keep up the good work!
Gavin L.
10 March 2021
Would like to thank Marc from Stocks down under for his help in deciding to make a small investment in Pointerra (3DP) back in early 2019. At this time I was looking for a "new tech" play and Nearmap (NEA) was a a market darling, and had already taken off. Marc shared an insight or two on this stock, which I credit with being a deciding factor to my decision to invest. My return on this investment was been pretty spectacular, making a huge contribution to my portfolio returns, so a big thank you again to Marc and Stocks Down Under.
Ahmad
7 April 2021
I signed up, a year plus ago. Stock down under service is only getting better.
Many of us are new to markets, and do not know how to identify opportunities.
Technical analysis or fundamental, top picks and webinars you name it.
All the tools i need to trade or invest. This full support package , give me more confidence to buy low sell high. My portfolio is just getting better at a fraction of my profits.
i listened to Stuart Roberts and i signed up.
So definitely do yourself and your portfolio a favor and sign up...it is worth it
Nick M.
14 October 2021
Having sold my AfterPay shares at $15 back in the day, I was looking to get back into stocks. I took on the trial and recently jumped onto a subscription. I just took my first profit and grinning from ear to ear. Being relatively junior to trading, I've found level of analysis, insights and data SDU provide are a solid basis to assist in making the decision to invest.
Would highly recommend to anyone!
Interviews, Friday Beers and more
BrainChip (ASX:BRN) We spoke with BrainChip (ASX:BRN) CEO, Sean Hehir, about the company's partnership with ARM,…
Pivotal Systems (ASX:PVS) We spoke with Pivotal Systems' (ASX:PVS) incoming CEO, Kevin Hill, about the unique…
Black Rock Mining (ASX: BKT) We spoke to John de Vries, Managing Director of Black Rock…
Insights from our analysts
Who is Shaver Shop? Shaver Shop Group Limited (ASX: SSG) is an Australian and New Zealand specialty retailer of personal…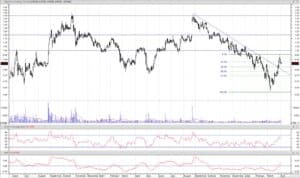 Why do we even use technical analysis? First off, we'd like to point out that we don't use technical analysis…
Who is Centrex? Centrex Limited (ASX: CXM) is an Australian mineral company focused on the development of its Ardmore Phosphate…
Frequently Asked Questions
STUART ROBERTS
Stuart Roberts is the co-founder of Stocks Down Under. Previously, Stuart covered the healthcare and biotechnology sectors at NDF Research and at stockbroking firms Southern Cross Equities, Bell Potter and Baillieu Holst from 2002 to 2015, where he developed a reputation for detailed analysis on previously uncovered Life Science companies. In 2018, he co-founded Pitt Street Research together with Marc.
MARC KENNIS
Marc is the co-founder of Stocks Down Under and has 20+ years experience analyzing companies in a range of sectors, including Food & Beverage, Industrials, Technology, Medical Equipment, Telecom and Media. Prior to moving to Australia in 2014, he worked for a number of brokers and banks in The Netherlands, including ING and Rabobank. In 2018, Marc co-founded Pitt Street Research, Australia's preeminent issuer-sponsored equities research firm.
PETER KILBY
Pete is Stocks Down Under's head of customer service. He is an avid investor with a knack for deep-dive company research. Pete likes the more established companies on ASX, but doesn't shy away from the occasional risky play. At Stocks Down Under he gets to do the two things he loves most, investing and talking to like-minded people.