Stocks Down Under 14 August 2020: Northern Star Resources, Mesoblast, Blackwall, Ricegrowers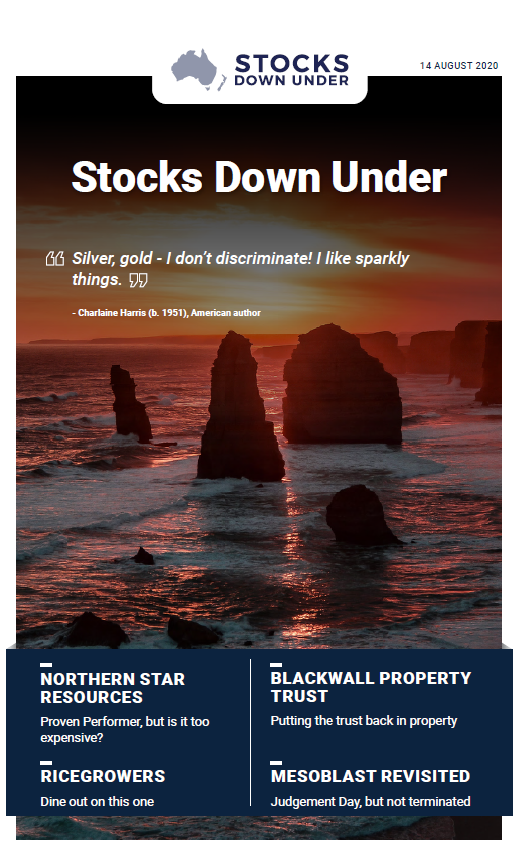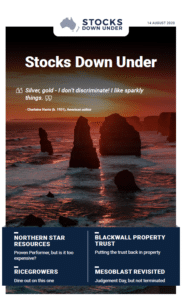 Northern Star Resources: Proven Performer, but is it too expensive?
With gold going through US$2,000 per ounce recently, it is hard to go past Northern Star Resources. This is one of Australia's largest gold producers, with a strong track record of growth and expecting to produce one million ounces of gold in FY21. However, with a revision of its guidance, deferral of both its half year dividend and current hedge book deliveries, is it overpriced? We believe the P/E ratio of 32x and dividend yield of 1% on forecast FY21 is telling you something.
Also in today's edition; Mesoblast Revisited (ASX:MSB), Blackwall (ASX:BWR) and Ricegrowers (ASX:SGLLV).
Get full access with a 2-week FREE TRIAL. No charge on sign up.