Small Cap Stocks Down Under 18 March 2022: Nuix (ASX:NXL)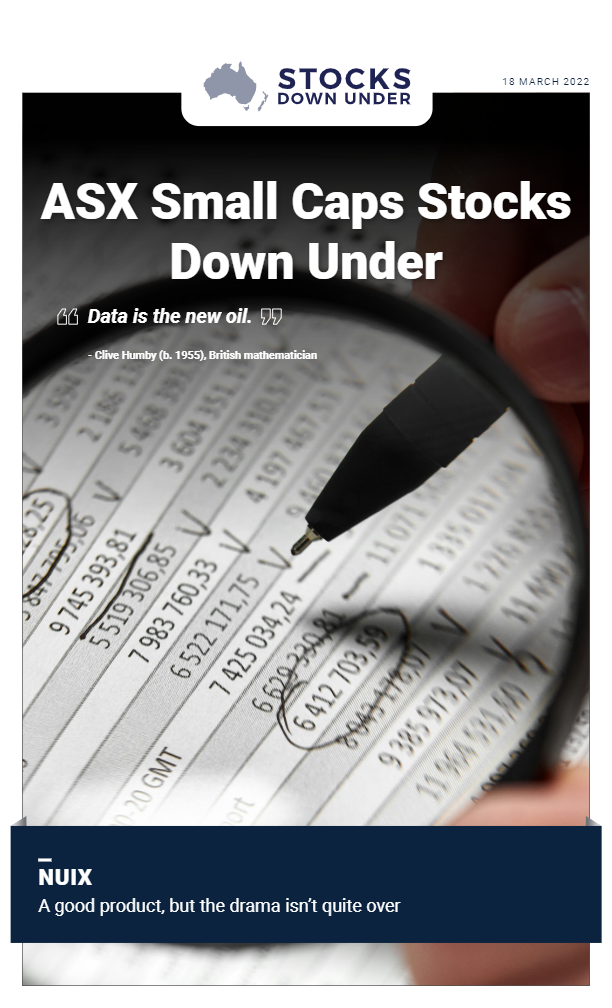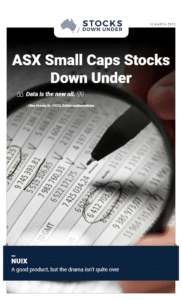 Nuix: A good product, but the drama isn't quite over
Of the ~200 ASX companies to have listed in the last couple of years, Nuix is no doubt the most controversial. The company listed with a mission to "find the truth from any date in the world" and a software product that could make the mission a reality. It even helped in the Panama Papers. But a handful of financial downgrades latter, it lost nearly 90% from its all-time high (over $11 in early 2021) and has been left with multiple investigations, lawsuits as well as a board cleanout. There are some signs Nuix is headed in the right direction now, but we can't blame investors for wanting to wait until all the clouds are gone.
Click here to read the previous edition of Small Cap Stocks Down Under published 11 March 2022.
For in-depth research reports on ASX-listed stocks, check out our parent company, Pitt Street Research, or follow us on Facebook and Twitter.