ASX Top 200 Stocks Down Under 30 January 2023: Reliance Worldwide (ASX:RWC)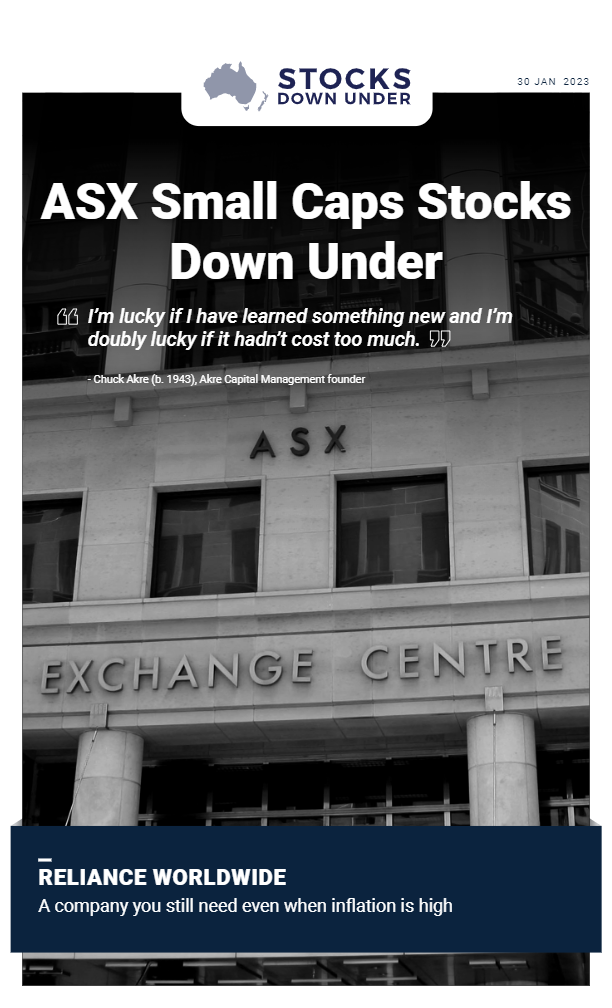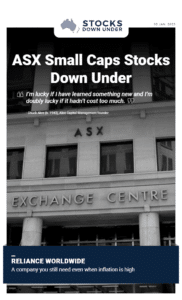 Reliance Worldwide: A company you still need even when inflation is high
How can companies address inflation? Raise price and cut costs? Perhaps, but this is easier said than done. Plumbing supplies group Reliance Worldwide (ASX:RWC) is a company that is doing just that. And importantly, it can do so because plumbing works are not the kind of service that can be deferred. The company's share price has not been immune to declines, however, as the pandemic-fueled renovation boom ended.
Click here to read the previous edition of ASX Top 200 Stocks Down Under published 23 January 2023.
For in-depth research reports or to keep up-to-date on the latest Stocks Down Under news see our parent company, Pitt Street Research, or follow us on Facebook, LinkedIn and Twitter.