Emerging Stocks Down Under 19 July 2022: Impedimed (ASX:IPD)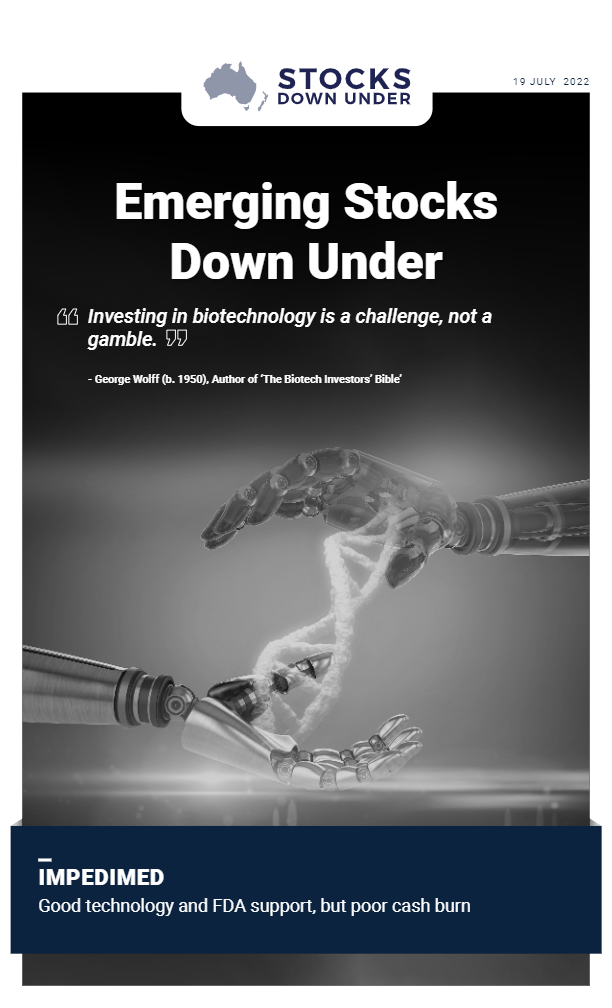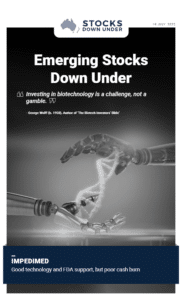 Impedimed: Good technology and FDA support, but poor cash burn
Founded by Mel Bridges in 1999 and listed in 2007, Impedimed (ASX:IPD) is working on bioimpedance spectroscopy (BIS) devices. These devices aim to measure a patient's body water and fluid volumes at a cellular level and thereby detect diseases or other health problems earlier, particularly the risk of heart failure and Lymphedema. Lymphedema is the swelling of limbs in the arms and legs as a consequence of the removal of lymph nodes during cancer treatment. Unlike other Medtechs, Impedimed has been able to get the FDA onboard. But, to investor's discontent, it hasn't been able to get the medical community onboard to the extent it anticipated.
Click here to read the previous edition of Emerging Stocks Down Under published 12 July 2022
For in-depth research reports or to keep up-to-date on the latest Stocks Down Under news see our parent company, Pitt Street Research, or follow us on Facebook and Twitter.