Small Cap Stocks Down Under 6 May 2022: Vmoto (ASX:VMT)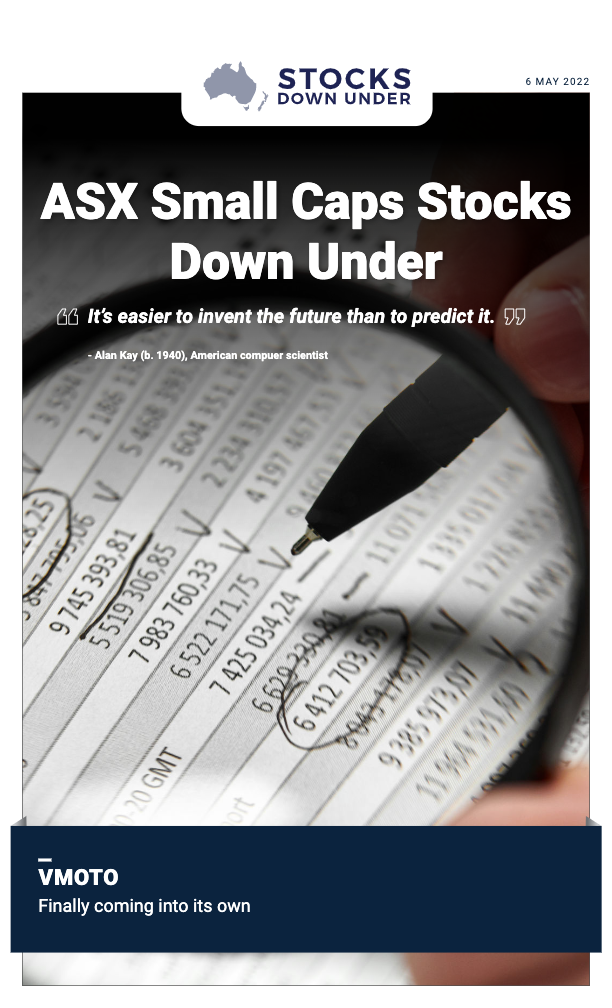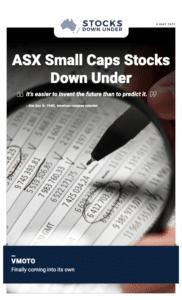 Vmoto: Finally coming into its own
It's been 18 months since we last wrote about Vmoto (ASX: VMT), which is one of the few ways to play the electric vehicle space on the ASX, albeit in scooters, mopeds and motorcycles. These may not be as obvious a solution as electric cars but they can play an important role in the shift to net zero emissions. We have had concerns about the company's supply chains in the past, but we are encouraged by increasing market momentum in Europe and the company's pivot to B2B.
Click here to read the previous edition of Small Cap Stocks Down Under published 29 April 2022.
For in-depth research reports on ASX-listed stocks, check out our parent company, Pitt Street Research, or follow us on Facebook and Twitter.