Small Cap Stocks Down Under 19 November 2021: US Masters Residential Property Fund, Boom Logistics, K-TIG Limited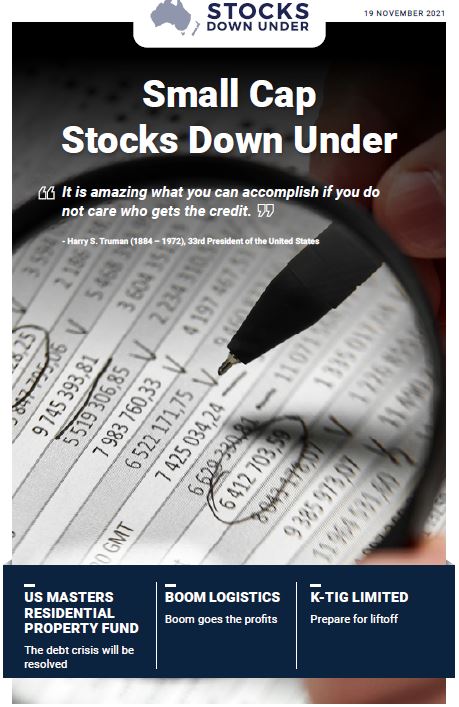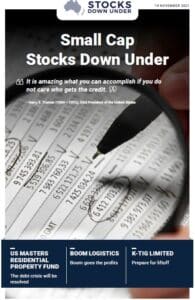 US Masters Residential Property Fund: The debt crisis will be resolved
In today's edition of Small Cap Stocks Down Under, with offices in Sydney, Australia and Jersey City, United States, the US Masters Residential Property Fund has one goal, to invest in United States residential property. The ASX has a large number of Australian-focused Real Estate Investment Trusts (REITs) of all sizes and focuses, but US Masters clearly stands out from the pack with its offering. What makes the REIT stand out even more is the weekly updates management provides on operations and the Net Asset Value per unit. And these updates have made one thing perfectly clear, the United States might still have COVID-19 problems, but US Masters certainly does not.
Also in today's edition, a look at crane equipment and services provider Boom Logistics (ASX: BOL) and developer of the K-TIG welding system K-TIG Limited (ASX: KTG).
Click here to read the previous edition of Small Cap Stocks Down Under published 12 November 2021
For in-depth research reports or to keep up-to-date on the latest Stocks Down Under news see our parent company, Pitt Street Research, or follow us on Facebook and Twitter.