ASX Top 200 Stocks Down Under 12 December 2022: Seven Group (ASX:SVW)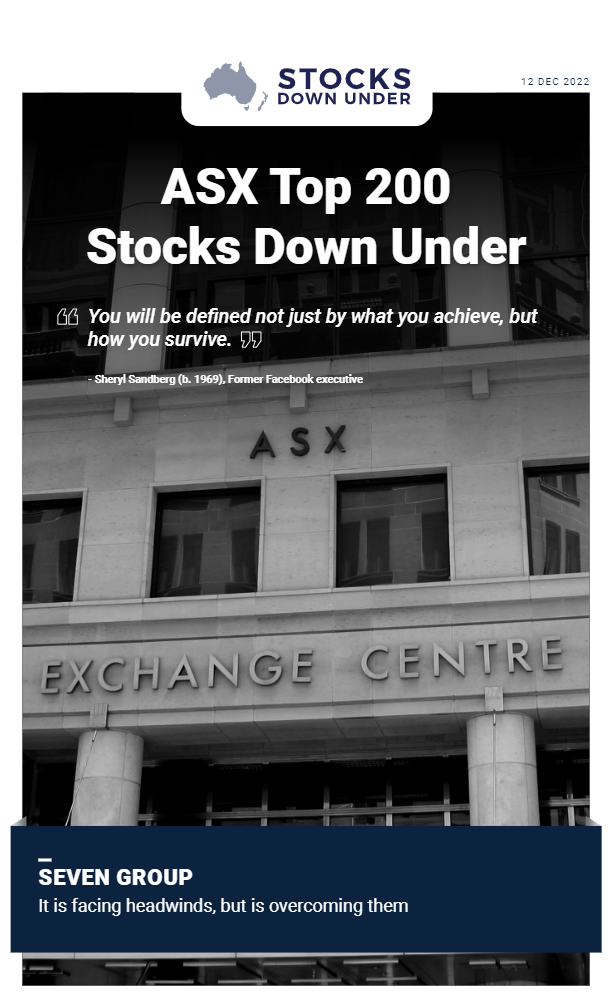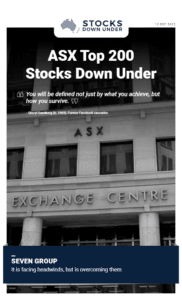 Seven Group: It is facing headwinds, but is overcoming them
Today we turn our attention to Seven Group (ASX:SVW). Seven Group is not the media company Seven West Media (ASX:SWM) – which is easy to confuse given both are ASX listed. The company we're looking at today is an investment company, headed by the Stokes family (initially by Kerry and now by his son Ryan). Seven Group does have a major stake in Seven West Media, but it is one of several assets owned by the group. The portfolio also includes a 30% stake in Beach Energy, a 72.6% stake in Boral as well as ownership of WesTrac, Coates, Allright and Sykes. As you can see, the portfolio skews towards the construction and industrial space, not the best to be in right now.
Click here to read the previous edition of ASX Top 200 Stocks Down Under published 5 December 2022.
For in-depth research reports or to keep up-to-date on the latest Stocks Down Under news see our parent company, Pitt Street Research, or follow us on Facebook, LinkedIn and Twitter.