Resources Stocks Down Under 16 September 2021: Matador Mining, Pan Asia Metals, King River Resources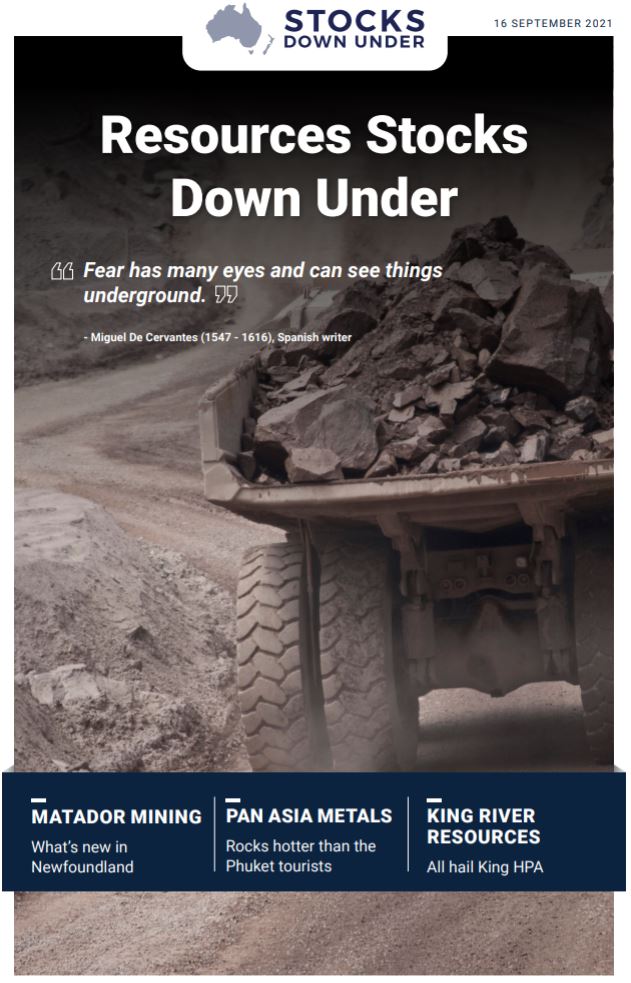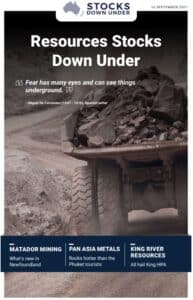 Matador Mining: What's new in Newfoundland
In today's edition of Resources Stocks Down Under, when Matador Mining, owner of the Cape Ray Gold Project in Newfoundland, saw its share price nearly double between 31 March and 3 June, the company took the opportunity to raise $16m at $0.56, which was about the peak of that two-month winning streak. Profit taking has since left the raising underwater even though nothing's gone wrong. Cape Ray remains worth a lot more than the current share price if the May 2020 Scoping Study is any guide.
Also in today's edition, a look at lithium producer Pan Asia Metals (ASX: PAM) and Alumina miner King River Resources (ASX: KRR).
Click here to read the previous edition of Resources Stocks Down Under published 9 September 2021
For in-depth research reports or to keep up-to-date on the latest Stocks Down Under news see our parent company, Pitt Street Research, or follow us on Facebook and Twitter.